In this post, I'll show you how to alternate between tone-building with looping. This to make your practice fun and productive.
Say you're working on the first quarter of any tune. I'll use Blackest Crow in the video.
Use the practice of tone-building to make each and every note sound good. Some tone-building techniques:
Throw-away bow, saw bow, staccato, and tremolo.
Make the first note sound good. Then the second note. See if you can maintain the good sound for the first two notes. Do your best to enjoy the sound.
Then continue in the same fashion, making the third note sound good followed by the first three notes. This is the essential practice of tone-building.
See if you can make the first quarter sound just 10% better. You can do this!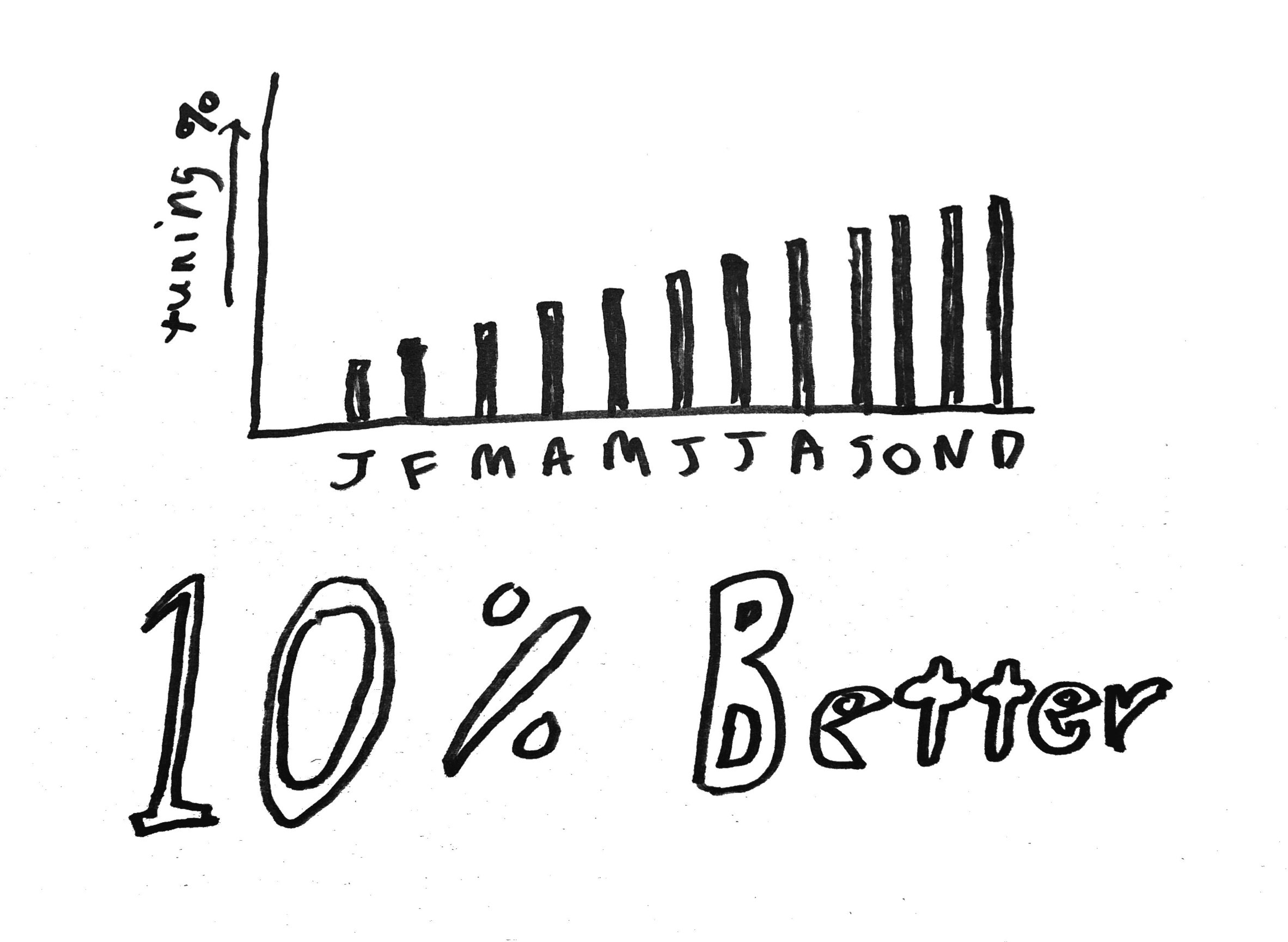 ---
Achieving that, then loop on that piece at a comfortable speed.
If something sounds off, pay attention and see if you can find the culprit note. Pause on the looping practice and go back to tone-building until that trouble spot sounds a little better.
You can repeat the process for other parts of the song. But even if you do this for just the first quarter of the A part, you might find that the rest of the tune sounds better. This is because you took the time to become aware of the sound, and to focus your attention on this.
---
The tone-building process helps you to work out the mechanics of each step. How to move and place your fingers and the bow. This is where you have to be your teacher, paying attention to what is challenging for you.
Then when you start looping on that little challenge, your body and mind relax a bit. You move from thinking to playing in a state of flow.
---
And more generally, start to think about alternating between different things in your fiddle practice:
Alternate between easy and hard.
Alternate between a tune and its scale.
Alternate between a tune and a variation on the tune.
Over the next few months, I'll go more into how you can make your practice more fun and productive with these kinds of alternation strategies.
---
Fun fiddle quiz!
---
Read more
---
Two ways I can help you level up your fiddling
Sign up for the FiddleHed newsletter below.
Sign up for the Free Two-week Trial. You'll get full access to all courses and group lessons. Plus, I'll send you some free lessons tailored to your current skill level.
Thanks for being here 🙏