Trial Membership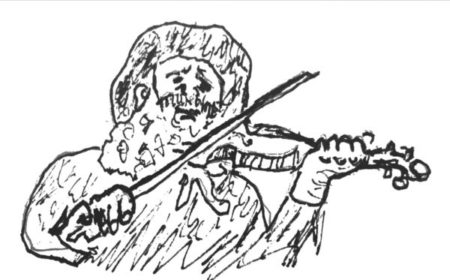 ---
A progressive, integrated course
Learn in small steps so that you have small wins every time you play
FiddleHed is a dynamic course. I listen to your feedback and then refine the course by adding lessons and streamlining the learning flow.
Learn in small steps so that you have small wins every time you play 🏆
Carefully designed, step-by-step course to help you master techniques and then learn tunes that help you practice those techniques 🚶🏽
Technique, tune and practice lessons are interconnected  🔄
New lessons added each week 🎈
---
Incremental learning
For each part of a tune, we've integrated tabs, sheet music snippets and play-along tracks so that it's easy for you to learn the tunes you love:
First quarter: A1-2-3-E0-1-0-1-0-A3-1

---
With a Trial Membership you get:
Access to Modules 1.1-1.4.

Also giving you The How To Practice Fiddling mini-course.
Access to new lessons that are free for one week.
The Little FiddleHed Tune Book

This short e-book contains sheet music and tabs for tunes in modules 1.1-1.4.
Find it on the downloads page.
Yay! Sign up and then go fiddle with it…