Here is the replay of my office hours live-stream for this month. Thanks to all who took part…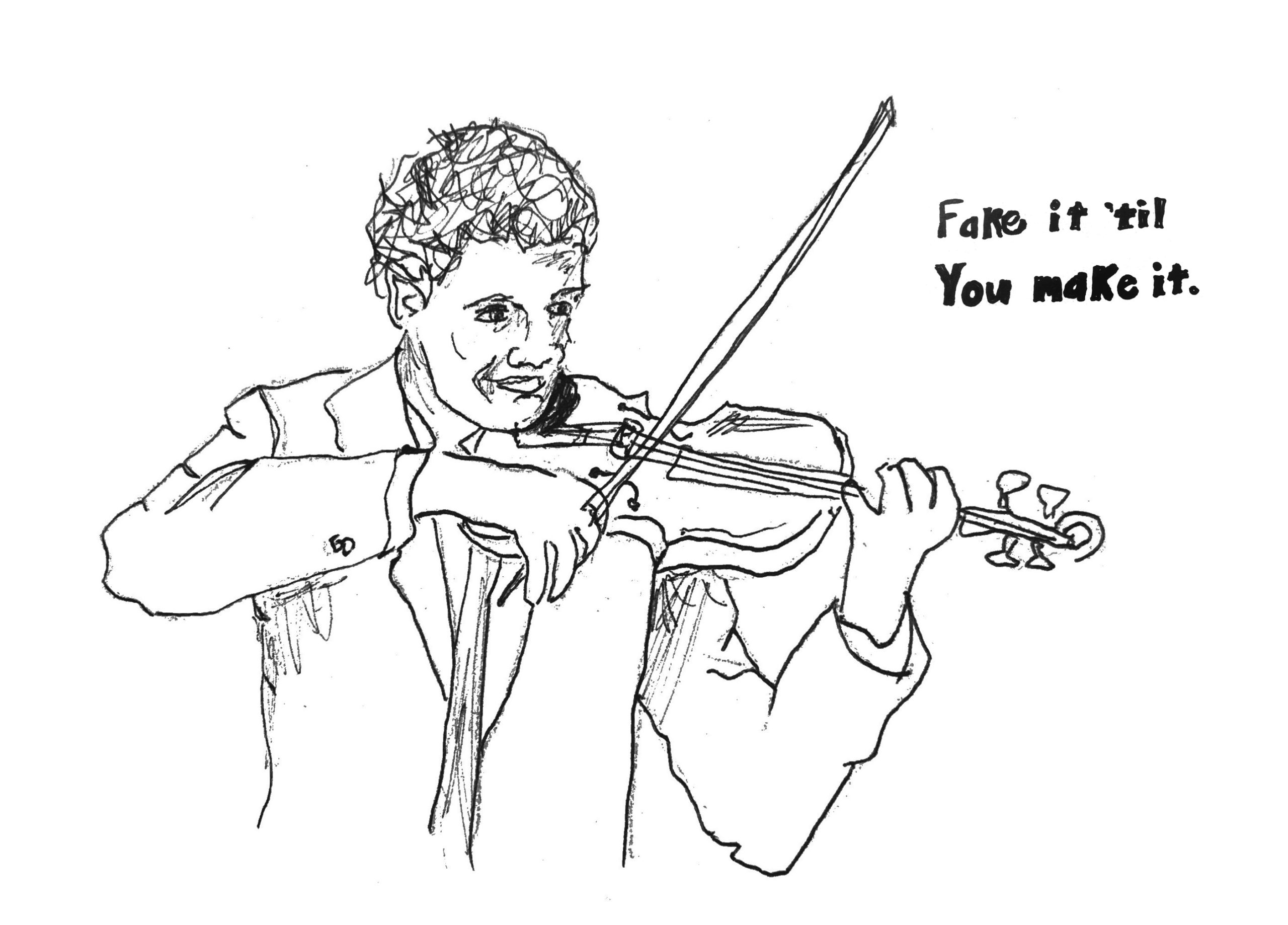 ---
Some questions I missed
Are there any tips/exercises you can suggest that can help in becoming fiddle-confident while starting to join in on jam sessions?
If possible, practice any tunes you know will be played at the jam.
Warm up on your own before playing with others.
Stretch your body and relax your breath before sessions and shows.
Do you modify any of your bridges for faster lower string action and ease in double stops?
I haven't modified any bridges.
But my electric has lower action (flatter bridge). It is easier to play.
"‹A problem I'm struggling to overcome is separating the rhythm of my bow hand with my left hand … they seem to be determined to move at the same time … is there any drill or practice to help?
The answer is in your question: Separate your hands.
Practice the bowing on open strings, then the fingering with plucking. Then integrate with small phrases and exercises.
What kind of strings do you have?
---
Further learning
Here are some links to lessons that relate to this month's questions:
I use a Bonmusic shoulder rest. I love how easy it is to hold the fiddle with this.
To learn more about old-time fiddling, see the course on Appalachian Fiddle.

I'm currently adding to this.

Find good tunes for practicing 4th finger in these modules:
Clean up string changes and make your playing more precise with these lessons:
When you don't know the tune at a jam, you can play chords. Here is a mini-course on chord backup: How To Play Chord Backup
To prevent bow bouncing, work on tone-building: Tone-building Exercises
Practice Little Lift to improve fingering coordination and speed: Little Lift.
Alrighty. Play every day, have fun ? and thanks for making music ?
Now, go fiddle with it…?
❤️ Fiddlehed