How far along should I be after 1 and ½ years of practice?
A student asked me during a recent office hours session, "How far along should I be after 1 and 1/2 years of practice?"
This depends on your practice. Are you doing it every day? Is the practice fun and productive?
Try to enjoy the sound, the feeling, and even the struggle of learning. This is an attitude that can be nurtured.
Don't obsess over where you should be. Instead of focusing on an external goal, focus on a good practice process.
Use The Two-Minute Rule to establish a consistent, daily practice. Don't Break The Chain is a habit-tracking strategy made popular by Seinfeld. Daily practice becomes its own reward when you mark each day you play.
The next thing is to practice well. Here are the essential practice strategies I teach:
Looping 

This practice moves you from a mindset of thinking and analysis to a mindset of playing and feeling music.
Create your own Practice Loops.

Micro-practice 

This is the process of incremental learning. Also known as Deliberate Practice.

Macro-practice

Sometimes you have to step back and just play the whole tune. See the forest after you've seen each tree.

Drone practice

Using drones will improve your tuning. And you'll have more fun doing scales, exercises and tunes. The drones tend to make practice more enjoyable for people.

Singing what you play

And if you don't like singing, just hum or whistle what you play on fiddle.

Practice tunes with their scales

The Dronopoly Game is a fun way to learn and practice this.

Combine practice strategies

For example, using micro-practice, focus on the first bar of a tune.
Alternate between singing and playing.
Try it with and without a drone.
---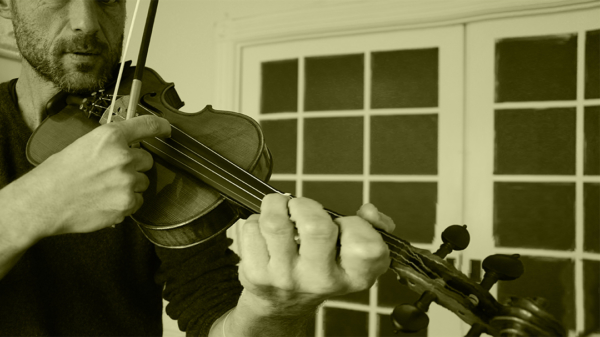 This micro-lesson is an excerpt from an office hours webinar I gave on May 12, 2020. View the entire live-stream with indexed questions here.
Are you ready to begin your fiddle journey? I'll send you some free lessons tailored to your current skill level.
Click here to become a FiddleHed!
---
Two ways I can help you level up your fiddling
Sign up for the FiddleHed newsletter below.
Sign up for the Free Two-week Trial. You'll get full access to all courses and group lessons. Plus, I'll send you some free lessons tailored to your current skill level.
Thanks for being here 🙏
---