How can I use the wrist to improve my bowing?
A student named Arthur B. asked me during a recent office hours session, "How can I use my wrist to play faster with the bow? For example, what's the best way to play the same note repeatedly, and very fast, such as in Liza Jane at full tempo? Since the left-hand fingering doesn't change I can't just slur these notes. Does the bowing motion at that speed come from moving the entire arm, or just the wrist?"
Use less bow,

Minimize arm motion.

Use more wrist.

The wrist leads the way. It points up when for up-bows, then bends back for down bows. For short bows, this will be hard to notice.

You can practice this with "air bowing". Just move the bow in space. See this lesson: Pick Up That Bow

Practice this with long bows to get the wrist motion, and then short bows to prepare for playing fiddle tunes.

Practice with your right elbow against a wall or door.

This will get your wrist more involved because you can't move your arm.

Relax as you go faster

The tendency is to tense up.

Notice the breath, soften the muscles.

Speed exercises on each string

G0-1-2-3, G3-2-1-0, G0-1-2-3-4-3-2-1, G0-1-2-3-D0-G3-2-1
---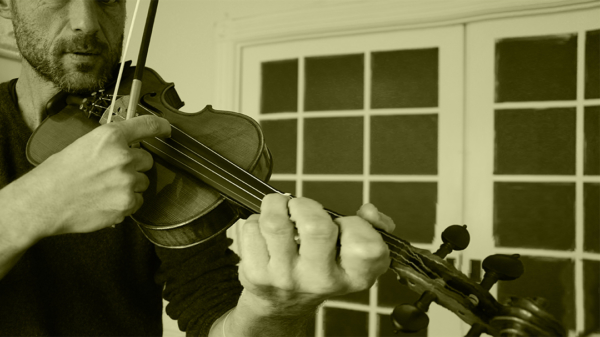 This micro-lesson is an excerpt from an office hours webinar I gave on May 12, 2020. View the entire live-stream with indexed questions here.
Are you ready to begin your fiddle journey? I'll send you some free lessons tailored to your current skill level.
Click here to become a FiddleHed!
---
Two ways I can help you level up your fiddling
Sign up for the FiddleHed newsletter below.
Sign up for the Free Two-week Trial. You'll get full access to all courses and group lessons. Plus, I'll send you some free lessons tailored to your current skill level.
Thanks for being here 🙏
---