How can I get a good sound?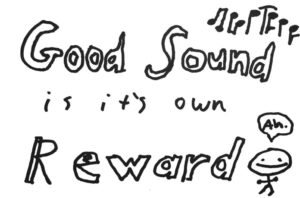 Here's a collection of lessons on getting a good tone or sound with the fiddle. So they are designed for beginners, students of any level can benefit from learning and practicing these principles.
---
Work on tone, tuning, timing and flow: The Four Elements of Good Sound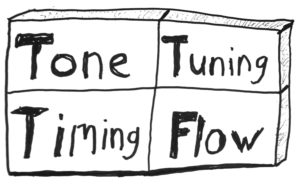 ---
Practice tone-building exercises with the bow: Throw-away bow, saw bow and tremolo. 
---
Practice stop n' rock as well as staccato to improve your precision.
---
Practice looping to move from thinking to playing. This way you can put more of your attention on the sound.
---
How To Improve Your Sound – webinar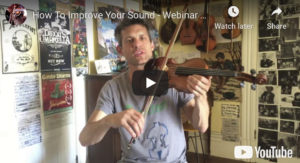 ---
Two ways I can help you level up your fiddling
Sign up for the FiddleHed newsletter below.
Sign up for the Free Two-week Trial. You'll get full access to all courses and group lessons. Plus, I'll send you some free lessons tailored to your current skill level.
Thanks for being here 🙏
---