Road to Lisdonverna
Irish Jig in E Dorian (D Major)
Beginner > Module 1.8
---
---
Learning chunks 
I've made some "Learning Chunks" to help you learn more easily. These focused exercises contain sheet music, tabs and mp3 snippets to guide you on your fiddle journey. The idea is to start with small musical bits, get good at those, and then put them together into bigger pieces until you have the whole tune. I call it Micro-practice.
Preparation
Warm up with the D major scale and phrases from the tune (once you've learned it) using a D drone: 
For those of you who read (or want to read), all snippets use this key and time signature:

A part, first quarter
Warm-ups
Key intervals:
D1-A1
↓
D1-A1-1-0-1-2-3

A part, second quarter
Warm-ups
Key intervals:
D2-2-A3-3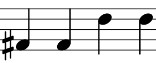 Practicing this helps you to transition from the first to the second quarter.
D2-2-A0-0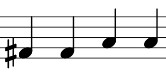 ↓
D2-A0-0-1-0-D0-1-2-1-0

Interlude
Let's pause for a moment and pay attention to how we practice.
Creativity, Fun and Adventure ?
Always try to find creative ways to make practicing fun. How can you practice the same thing in different ways? Can you learn to enjoy the sound? Can you even learn to enjoy the struggle?
If you explore different options for playing the same thing, then you will be able to enjoy practicing that for a longer time. Remember, the brain gets bored easily, but the hands need lots and lots of time to learn things.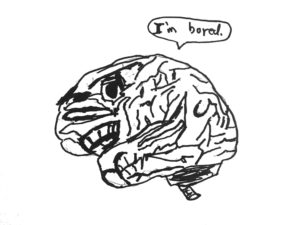 B part, first quarter
Warm-ups
Key intervals:
E1-L2
E0-0-A3-3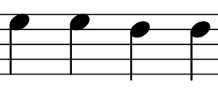 ↓
E0-1-L2-1-0-A3-1-1-2-3

Other Versions
Fiddle Raga version
In a set
Full Tabs, Audio & Sheet Music
A part
First quarter: D1-A1-1-0-1-2-3
Second quarter: D2-A0-0-1-0-D0-1-2-1-0
Third quarter: D1-A1-1-0-1-2-3
Fourth quarter: A2-3-2-1-0-1-D1-1
B part
First quarter: E0-1-L2-1-0-A3-1-1-2-3
Second quarter: A2-0-0-1-2-3-1-1
Third quarter: E0-1-L2-1-0-A3-1-1-2-3
Fourth quarter: A2-3-2-1-0-1-D1-1

---