I've been talking to a lot of students recently. The ones who make it have one thing in common…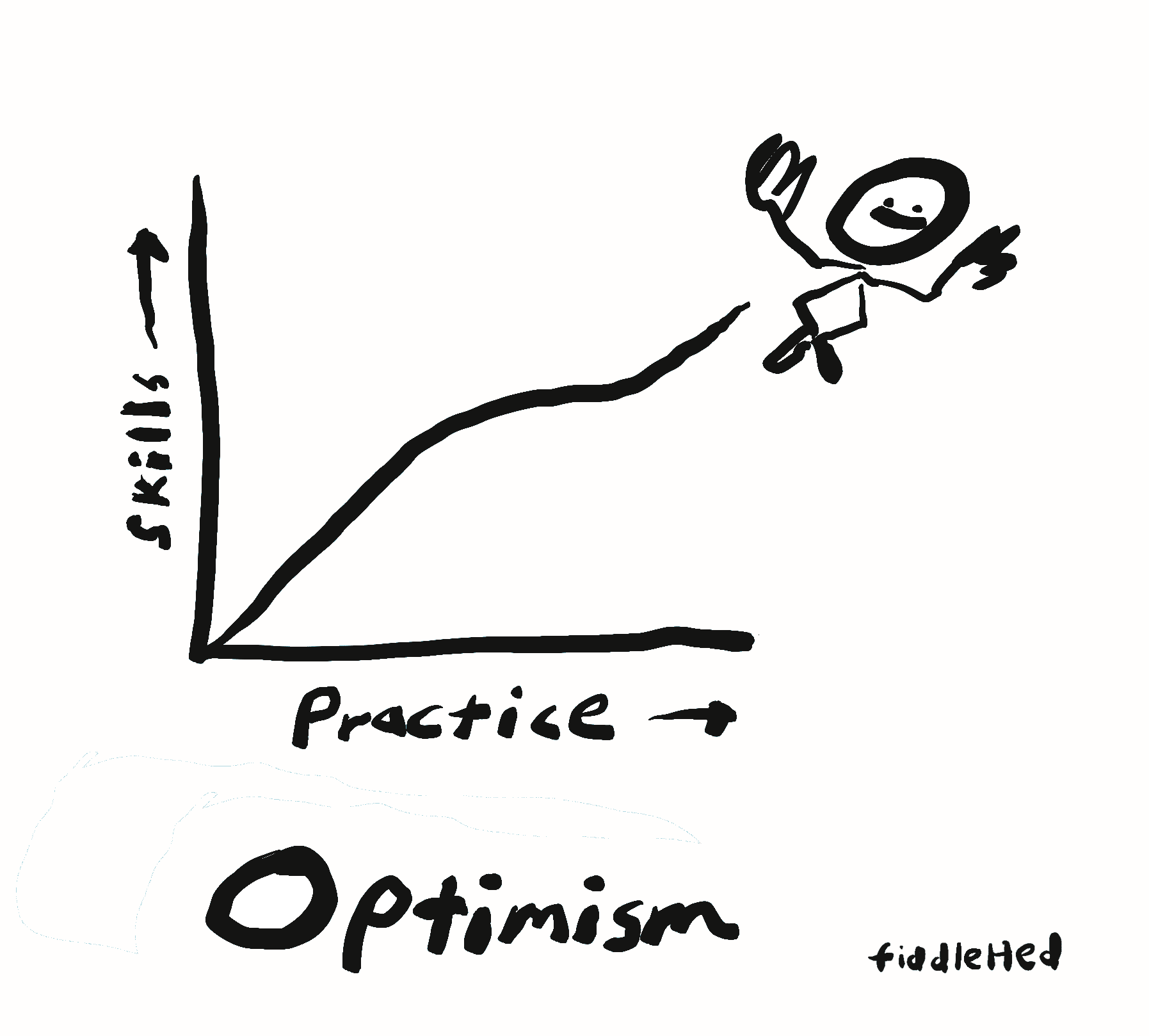 My mission is to teach you good practice strategies to help you succeed. I hope that if you practice well, you'll start to see improvement which will fuel your optimism.
Here's what I'm wondering: Can you decide to be optimistic? Or do you just wind up that way?
Ultimately, I don't think there's an easy answer.
I have some thoughts about this, but I'd love to hear what you think in a comment. Maybe your insight will help someone out there who's struggling to keep going.
---
Two ways I can help you on your fiddle journey 🎻
Sign up for the Free Two-week Trial. You'll get full access to all courses and group lessons. Plus, I'll send you some free lessons tailored to your current skill level.
Sign up for the FiddleHed newsletter below, then get high-value tips and lessons delivered to your inbox.
---
Further learning
The Emotional Challenge of Fiddling
How To Enjoy Practicing Violin
Fiddling With A Growth Mindset
---