Will a metronome help my fiddling?
A student named Henry K. asked me during office hours, "Will a metronome help my fiddling? Do you have suggestions for practicing timing on the violin?"
The short answer is YES. Practicing with an external beat (metronome, play-along track, drum machine, other musicians) will most certainly help your timing.
---
Metronome practice tips
Start with simple things: single notes, intervals and scales
Move on to phrases from simple tunes and eventually full tunes.
The metronome should be LOUD. Otherwise you'll lose the beat.
Before starting to play, listen to the beat for 10-30 seconds. Feel it in your body.
Do not use a metronome when learning something new.
Once you can play the whole piece with flow, try to use the metronome.
Start with a medium tempo. I suggest 70 bpm.
Then, push both ends of the spectrum.
Find your slowest tempo and fastest tempo. Also note the most comfortable tempo (medium speed).
Take breaks from the metronome

Especially if you encounter some challenge which causes you to lose the beat. Just pause the metronome, work it out in free time, and then return to the metronome.
Here's a simple metronome track (70bpm) you can use right now:
Follow this practice path: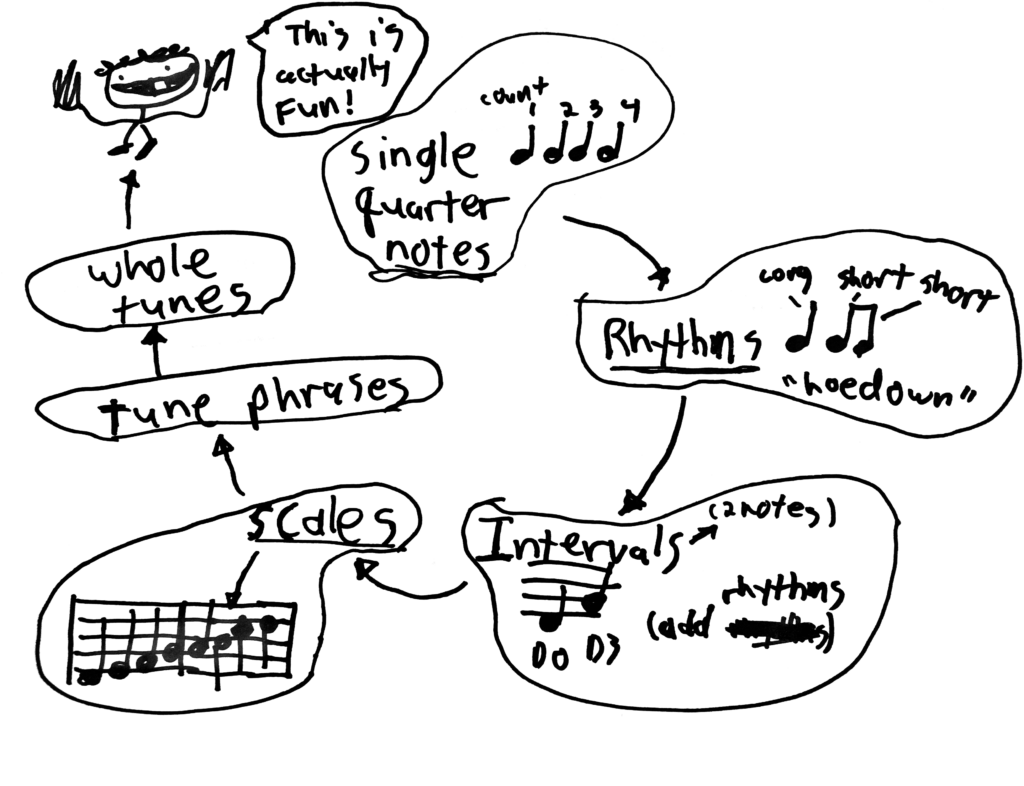 ---
The beat of a different drum
You can also try using more interesting beats. Here's a bodhran beat (Irish drum) from Beat Central.
Further learning…
---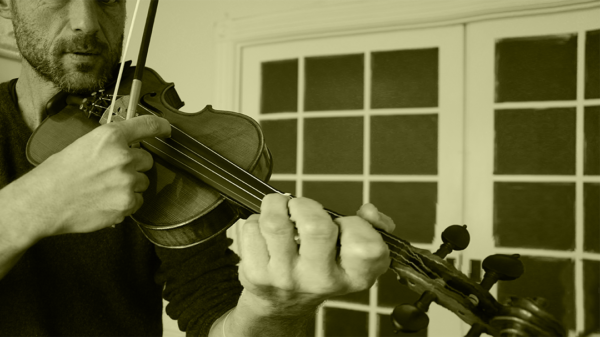 This micro-lesson is an excerpt from an office hours webinar I gave on January 28, 2020. View the entire live-stream with indexed questions here.
Do you have a fiddle or violin question? The office hours live-stream happens on the last Tuesday of the month.
Sign up for my email list and I'll let you know when the next one happens:
Become a FiddleHed!
You'll also hear about newly published lessons as well as other fun stuff like community practice challenges and giveaways. Yeehaw?
---
Two ways I can help you level up your fiddling
Sign up for the FiddleHed newsletter below.
Sign up for the Free Two-week Trial. You'll get full access to all courses and group lessons. Plus, I'll send you some free lessons tailored to your current skill level.
Thanks for being here 🙏
---