---
You can accelerate your progress on the fiddle if you record yourself playing and then listen back to it. Do this on a daily basis.
If you're learning on your own, you need to Be Your Own Teacher, and so recording yourself is especially useful. Maybe even necessary.
Recording provides you with the feedback you need to improve. It's hard to analyze your playing while you are playing.
Make a short recording of each new skill song. Be kind as you listen back. Which parts need the most work? What skills need to be fine-tuned in order to get this?
The other good thing about recording is that it's tangible proof of your improvement. A lot of students reach a plateau in which they think they have stopped improving.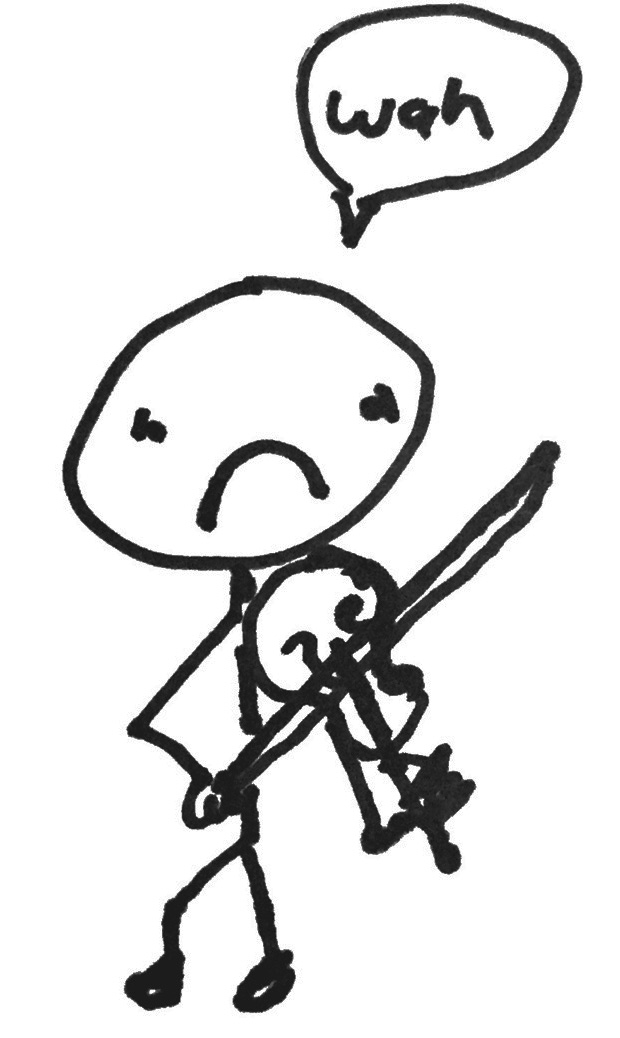 You can overcome this discouraging feeling if you listen to recordings you made a few months ago.
Record yourself immediately after you learn a tune, and then record yourself playing the same tune six months later. You'll be able to hear if there's improvement (and if you keep practicing there will be).
---
HOW TO RECORD YOURSELF
I record myself all the time using the Voice Memos app on my phone. I use it mainly for recording ideas for tunes and songs, but also for rehearsals and fiddle practice. I do lots of better quality recording in my home studio (including play-along tracks for FiddleHed). But nothing beats the simplicity of just opening the stock voice memo app and hitting record.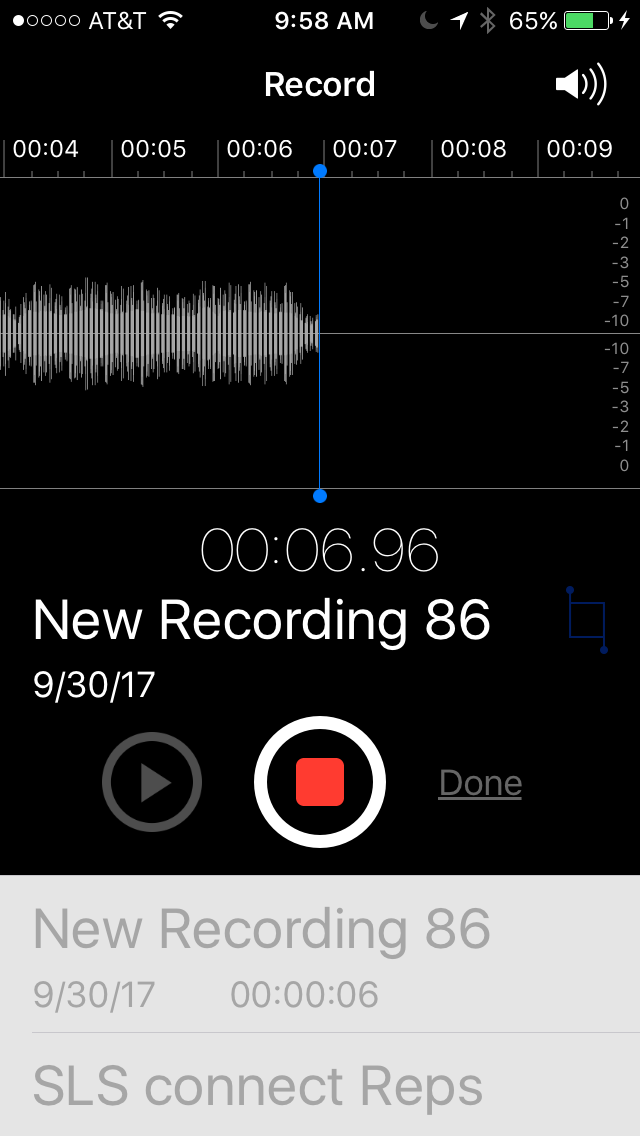 If you don't have a recorder on your phone, try a free online recording app like Audacity.
I recommend that you title and date each recording. Make it descriptive: "New tune", "Arkansas 9/27" or "D scale variation 4/28". The voice memos app I use automatically has the date below the title. But if you don't have that I suggest you manually add it.
This will help you to find recordings as they pile up.
---
Be kind and have faith
When you listen back to your first recording, you may not like what you hear! Expect and accept this.
BE KIND. Imagine that you are an encouraging teacher to yourself. Notice what's good about the recording and what needs work. Remember the primary purpose: get feedback on your playing.
HAVE FAITH that if you keep doing it, not only will your playing improve more rapidly, but you will also come to enjoy the sound of listening back to yourself.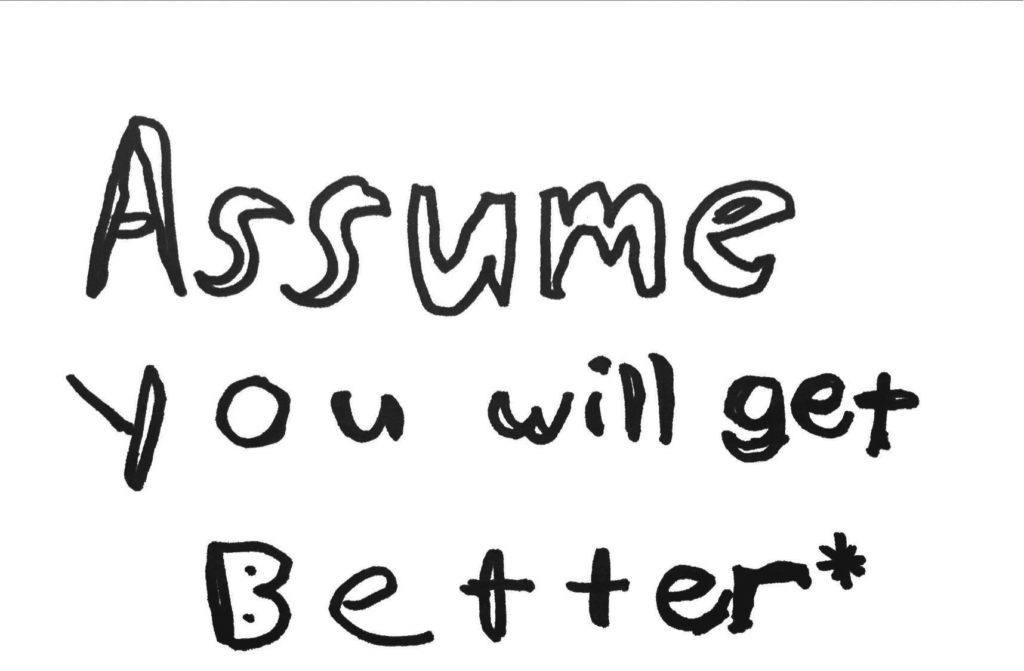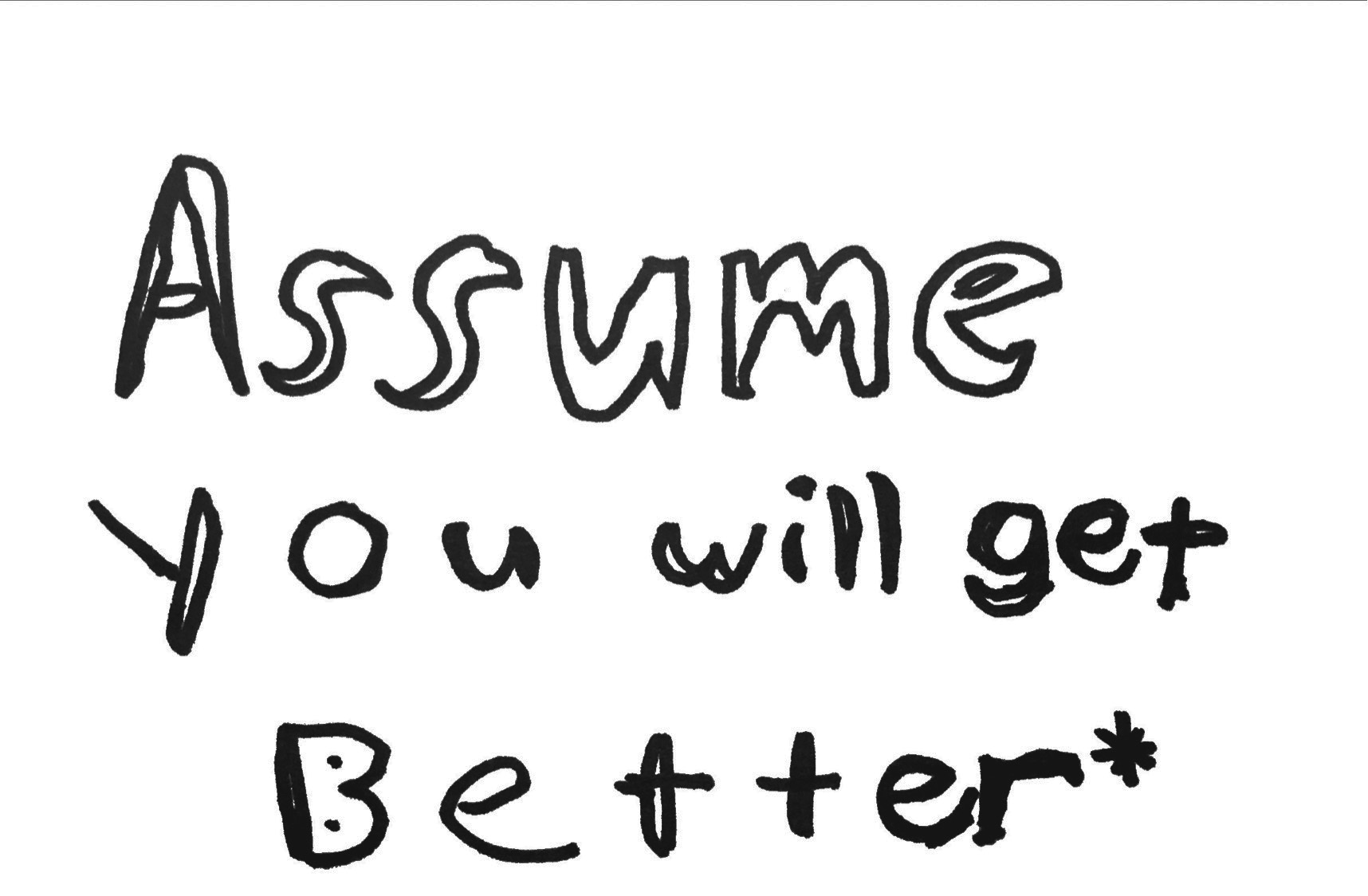 ---
PROCESS
The next time you learn a new tune, try self-recording with these Deliberate Practice steps:
Record yourself playing a tune once you've learned it.

Title and date it.

Identify the difficult parts. Take note of this in your music journal.
The next day you practice the tune, start by

practicing just those difficult parts. 

Record yourself playing the hard parts. What is still difficult? What new challenges are presented? 
Repeat the learning and recording process until you can play the whole tune. Then let the tune incubate for a month.
Record the tune again. Compare this recording to the first one you made. Do those difficult parts still feel difficult? How does the overall tune sound and feel now? If you are practicing steadily during that time, you will be pleasantly surprised when you compare the before and after recordings.
If you have a good teacher, then they will provide you with even better feedback then recording. A teacher can more quickly pick out where you are struggling and can give you guidance and exercises to work on that.
But even if you have a teacher, self-recording is a powerful tool for you to focus your practice and accelerate your learning.
If you don't have an in-person teacher, record yourself on a daily basis. Try recording yourself along with the lessons and play-along exercises in the FiddleHed course:
D3-A0, two bows 
As with all things I teach on FiddleHed, self-recording is just a suggestion. Verify whether it's true for you through your own practice. Perhaps when you sit down to play fiddle you just want to take a break from technology and don't want to bother dealing with your phone or iPad. Ultimately we are here to make music. Do your best to find your own way.
---
---
Two ways I can help you on your violin journey 🎻
Sign up for the Free Two-week Trial. You'll get full access to all courses and group lessons. Plus, I'll send you some free lessons tailored to your current skill level.
Sign up for the FiddleHed newsletter below, then get high-value tips and lessons delivered to your inbox.
---
Further learning
Will recording myself improve my fiddling?
Learning Tunes From Recordings Workshop
---