How to find tune lessons
There are four ways that you can find tune lessons.
The Main Search Bar
TuneFinder
Tune Index
Course Modules
---
Main Search Bar
You can use the search bar at the upper right hand corner to find ANY PAGE on the site.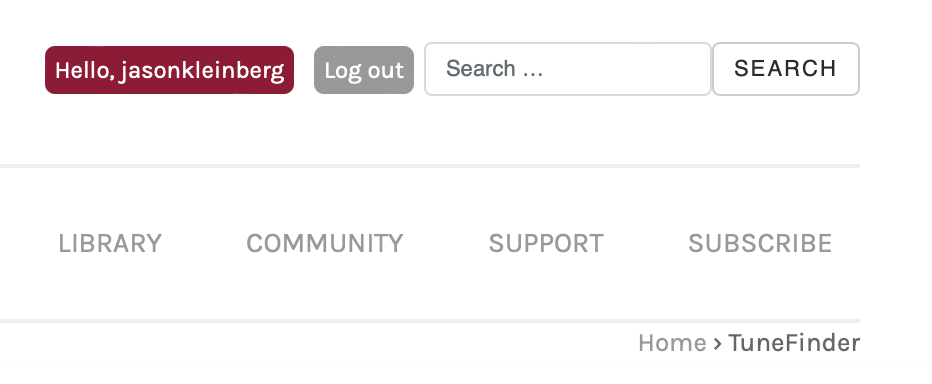 ---
TuneFinder
The TuneFinder is an interactive database to help you find tune lessons. Find it from the main menu by clicking Library > Tunes: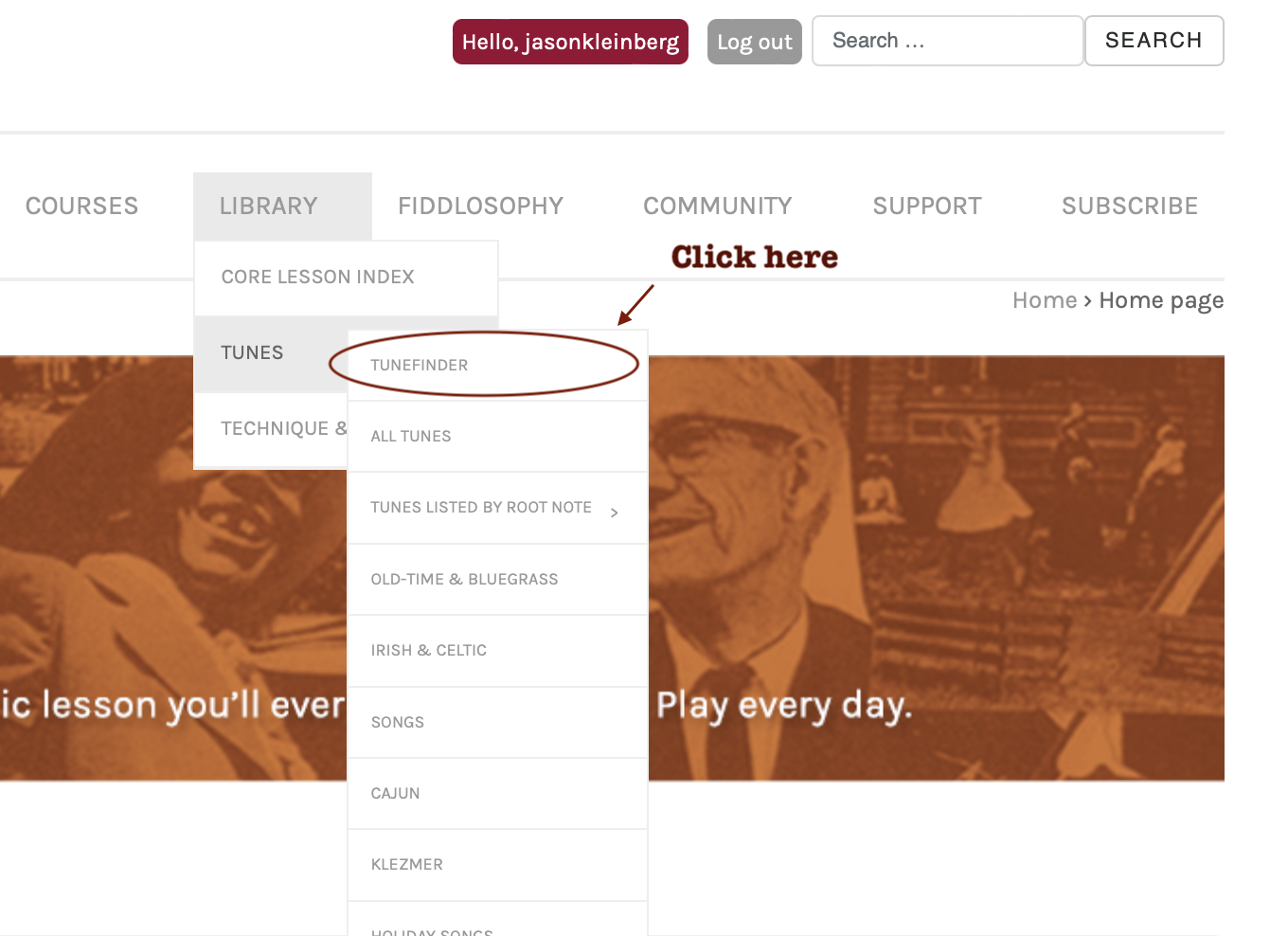 You can search by title, genre, form, scale or skill level. There's also tab and sheet music snippets as well as full tune audio.

This is a good way to preview tunes you want to learn, or review tunes you've already learned. You can almost use this as a flashcard system. See if you can remember the whole tune from the first quarter snippet.
I made a short video to show how this works.
---
Tune Index
The Tune Index is another way for you to find tune lessons that interest you. You'll find lists of tunes by genre as well as root note (so you can play the Dronopoly Game).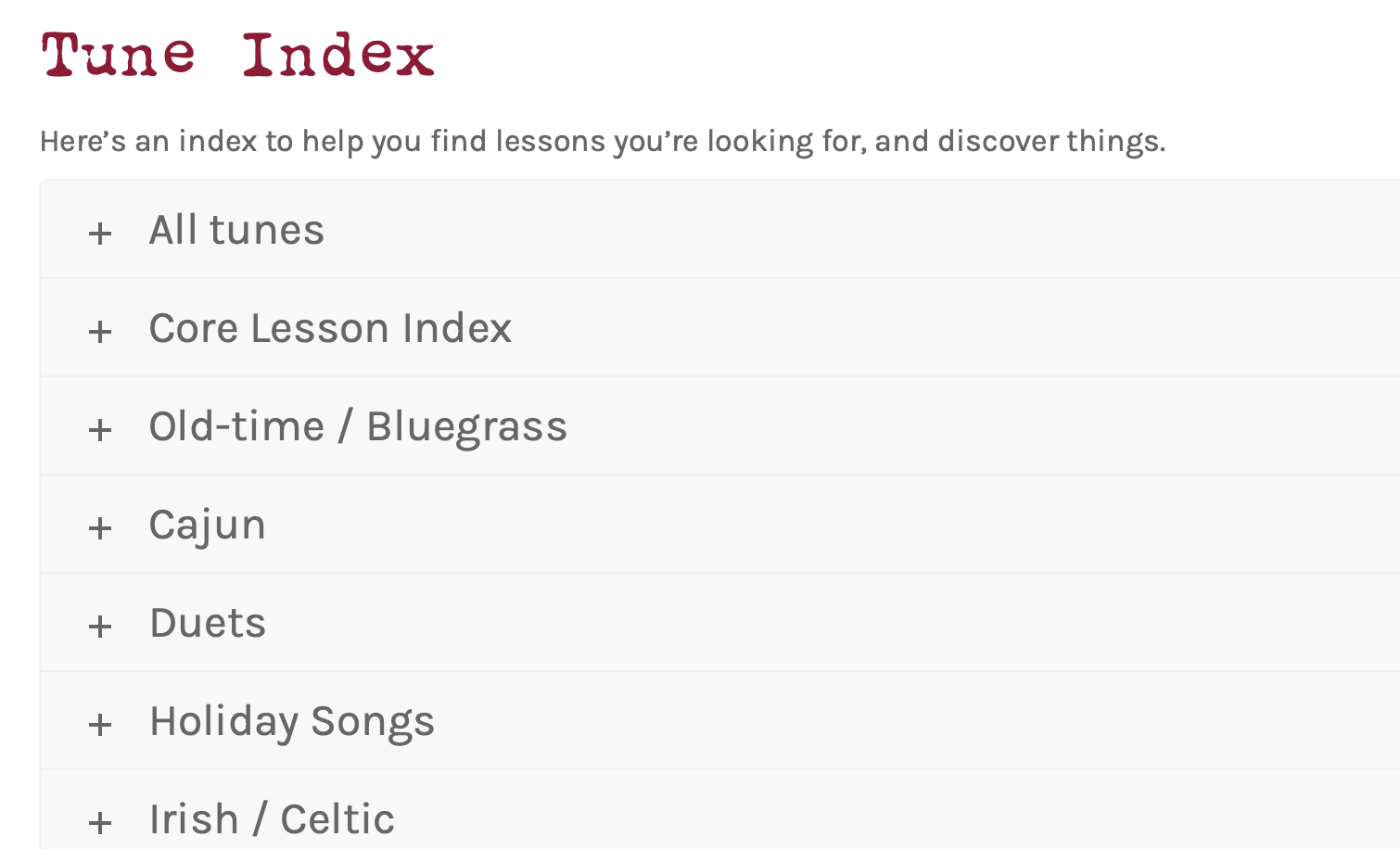 Both the Tune Index and TuneFinder can be found by hovering over Library under the Tunes header:

---
Course Modules
If you simply work through the course, you'll encounter lessons listed in each module. Here's an example from Module 1.6.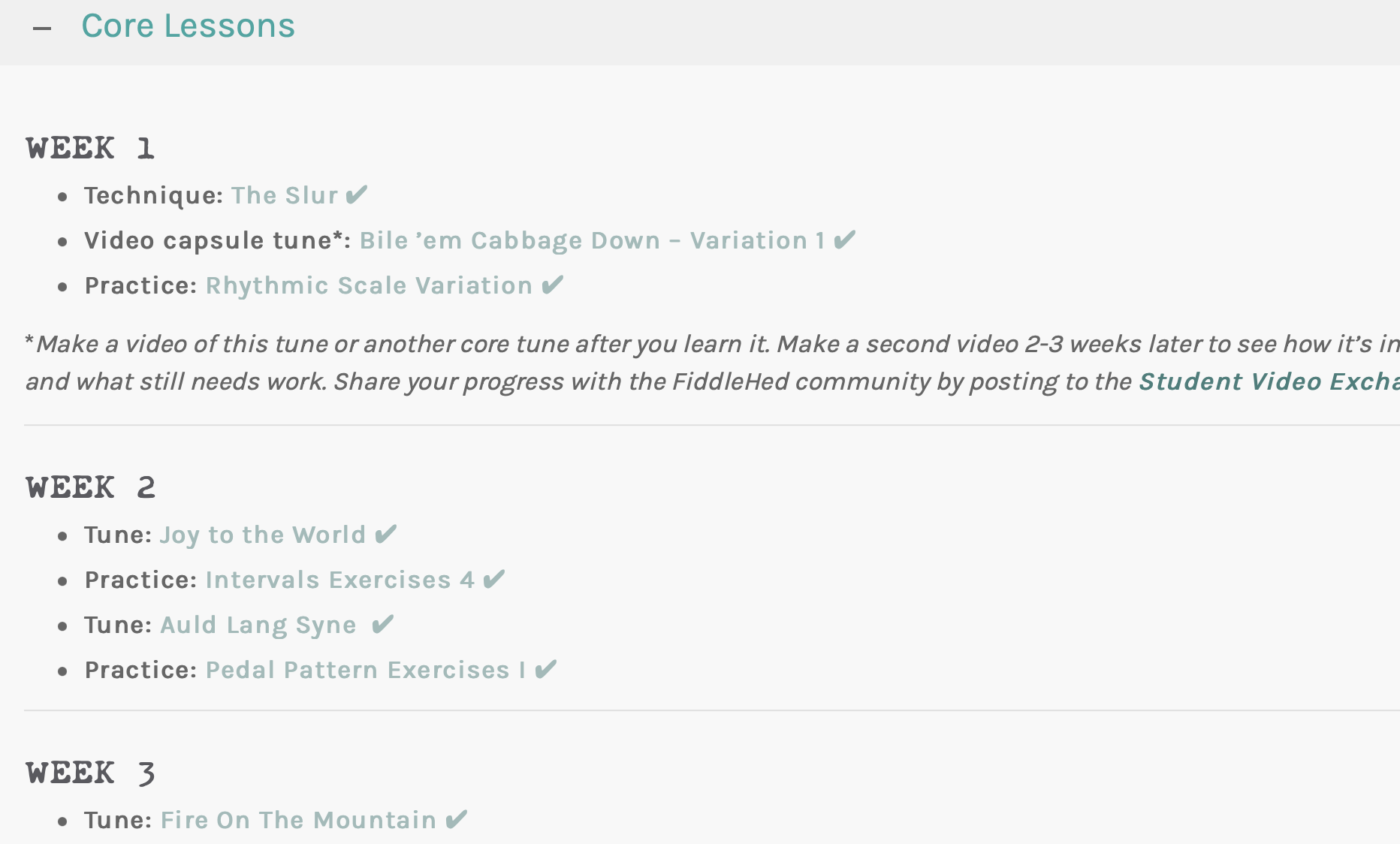 If you want to steadily build your FUNdamentals, then I recommend working through the course. Even if you're an intermediate player, you might find that you benefit from the progressive design of the courses.