(Most) Everything You Need To Know About Fiddle Lessons With Jason
Hey there future fiddler,
Here's a lot of information on how my fiddle lessons work.
Don't worry about previous experience. I'll give you the most important music lesson for free right here and now: 
Play every day.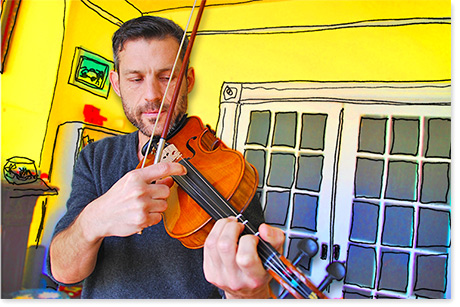 ---
I try to make music with students from day one. Here is what some of them have said on my 
Yelp page
.
---
WHERE
During the quarantine period, I am teaching exclusively through zoom.
Once things return to "normal", I'll resume teaching in-person lesson on a limited basis from my studio in San Francisco:
Cross street is 25th.
The door will be open. If you get here early and I'm teaching, feel free to wait in the living room which will be to your left when you get to the top of the stairs. If you are a parent with another child, I have games and kids books in there.
---
WHEN
I currently teach every other week, 
Monday-Friday 4-8 pm
. In the off week I work exclusively on this website, creating content, maintaining it and communicating with online students.
---
ABOUT THE LESSONS
I write up a lesson plan that can be viewed from an online lesson portal which you will be invited to. Each lesson includes links to video, audio and sheet music files of tunes we are working on: