How To Favorite A Page
You can mark a page as a favorite. Just scroll to the bottom of the page and click the Favorite button.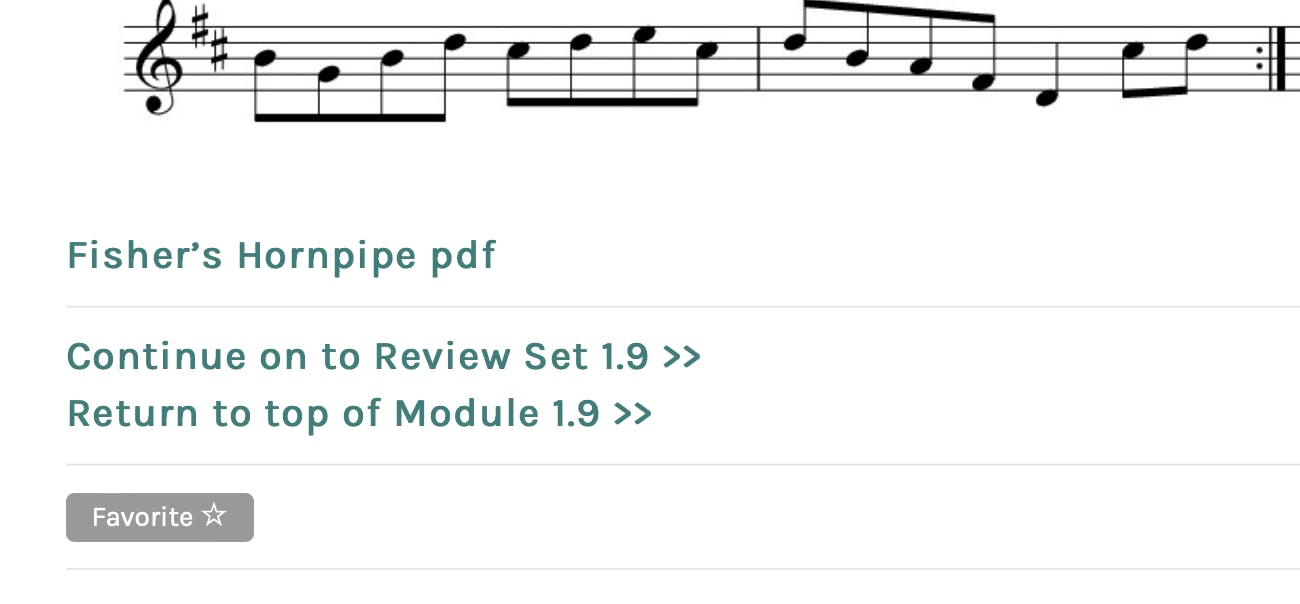 All your favorite lessons are listed under the "Favorites" tab in the "Practice Toolkit" at the very bottom of the page.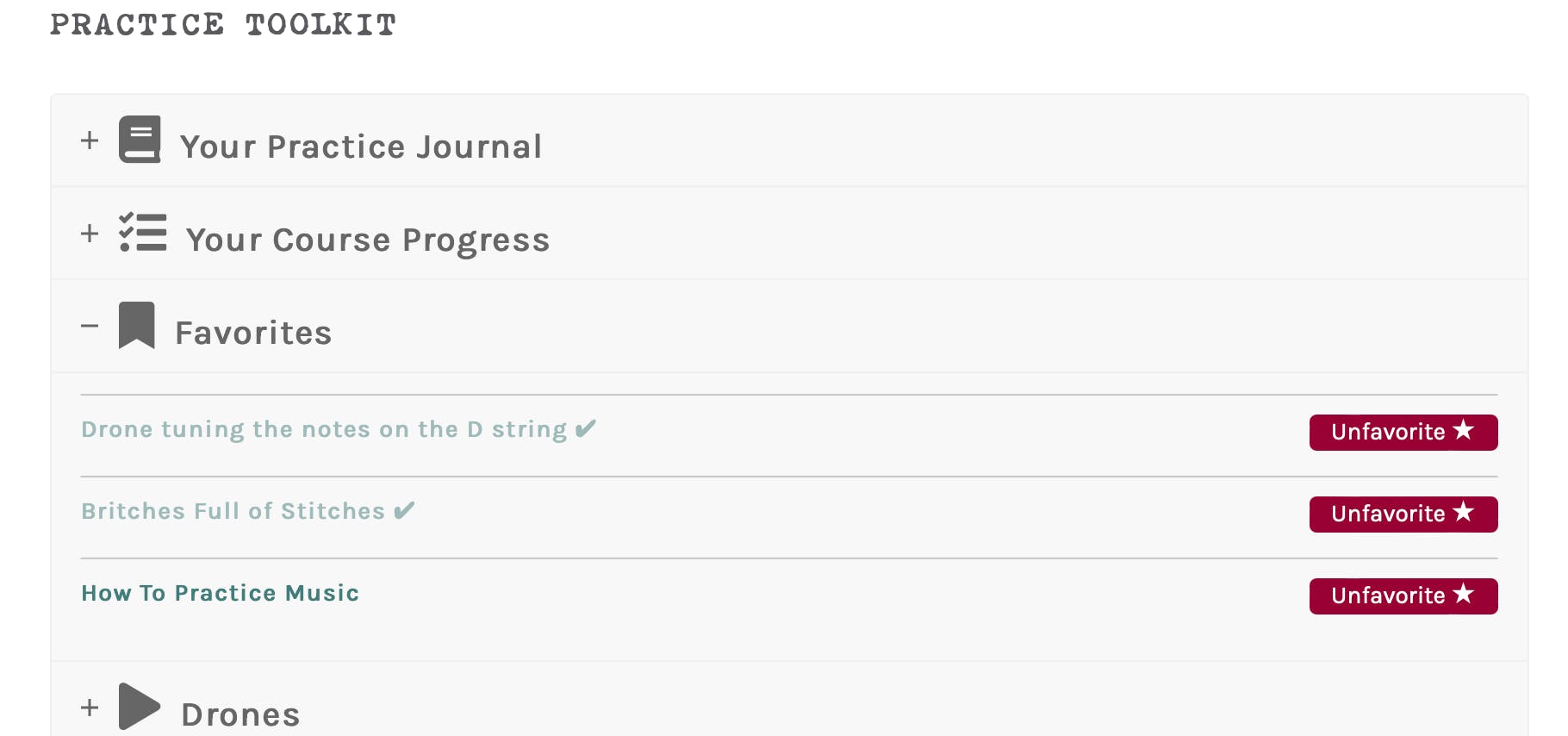 This is a nice way to keep track of lessons that you want to review later on.
Or you can favorite pages as a Fiddle Tune Bucket List (things you want to learn later).
---
Tutorial
---
Related
How do I track my progress through the course?