What's going on in your head when you're learning a new tune?
Damien from Ireland asked about my mental process when learning a tune.
The short answer: I try to just hear the tune.

Instead of remembering information like fingerings, the key, counting, I try to internally "hear" the tune.

This process is called audiation. 

Singing is a learning step that leads to audiation.

Of course, it's an amazing practice in its own right.

Any string player should practice singing what they play and playing what they sing.

This will help you to play in tune and remember melodies. It also helps you to visualize music and improvise.

As usual, I suggest starting with a small step.

Take the first quarter of a tune. 

Memorize it. 

Loop on that small bit until you can play it naturally without thinking too hard about it.

Transpose that little bit to a different strain. This will help you to learn and remember the melody.

Then internalize it more deeply by singing (or humming or whistling) it.

See if you can hear that little piece in your head.

If you think about it, a melody has a lot of information, there's a lot of things to remember. But if you clearly hear it in your head, then you just have one thing to remember. All that information is compressed into a single piece of information (the melody).

Again, you can actively practice with singing and audiation.
---
Further learning
Joy of to the world of transposition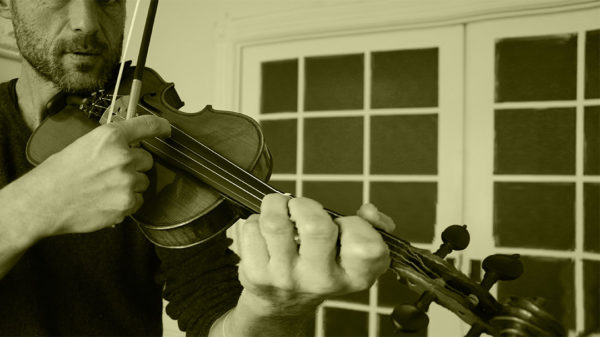 This micro-lesson is an excerpt from an office hours webinar I gave on December 16, 2020. View the entire live-stream with indexed questions here.
Are you ready to begin your fiddle journey? I'll send you some free lessons tailored to your current skill level.
---
Two ways I can help you level up your fiddling
Sign up for the FiddleHed newsletter below.
Sign up for the Free Two-week Trial. You'll get full access to all courses and group lessons. Plus, I'll send you some free lessons tailored to your current skill level.
Thanks for being here 🙏
---