I keep losing my place in fiddle tunes. Any tips?
A student named Rick Dale asked me during a recent office hours session, "I keep losing my place in fiddle tunes. Any tips?"
This micro-lesson is an excerpt from an office hours webinar I gave on April 14, 2020.
---
If you work on making each part of a tune flow, then it will be easier to make the whole thing flow and you will be less likely to lose your place.
Make friends with each little part of a tune. Practice small chunks until you can play them without thinking too hard about it. Then when assembling into bigger parts, try to play that without thinking too hard, etc. Keep alternating between smaller and bigger pieces. Change the length of your practice loop.
---
Further learning
---
View the entire live-stream with indexed questions here: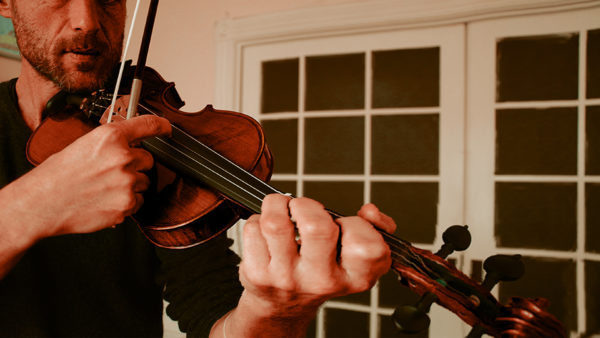 Do you have a fiddle or violin question?
Sign up for my email list and I'll let you know when the next one happens: 
You'll also hear about newly published lessons as well as other fun stuff like community practice challenges and giveaways.
---
Two ways I can help you level up your fiddling
Sign up for the FiddleHed newsletter below.
Sign up for the Free Two-week Trial. You'll get full access to all courses and group lessons. Plus, I'll send you some free lessons tailored to your current skill level.
Thanks for being here 🙏
---