What do you think of learning aids like the WonderThumb, Bow Buddy and Bow Right?
Cindi Mckenzie asked, "I bought something called the Wonder Thumb which helps the left thumb relax. How do you feel about using these aids? Also the Bow Buddy which places your finger correctly on the bow hold."
Thanks to all who attended this office hours session and asked questions 🙏
---
Further learning and practice
Learning to play is challenging, especially for online students who don't have a private teacher.
So I think you should use whatever tools you can that help you to play with better form.
Check out the WonderThumb to aid your left-hand position and help you play with less tension.
The Bow Buddy helps with right-hand position on the bow.
Bow Right trains you to bow parallel to the bridge (perpendicular to the strings).
The Bonmusica shoulder rest helps with holding the violin properly.
A tuner helps you tune. And when used wisely it can help you play in tune. Just don't let it be a crutch.
Use tools that help you practice consistently. Things like Zoom or the FiddleHed forum will help you connect with other online students. See this post about three students who formed a fun weekly practice group: Fiddling with friends online
---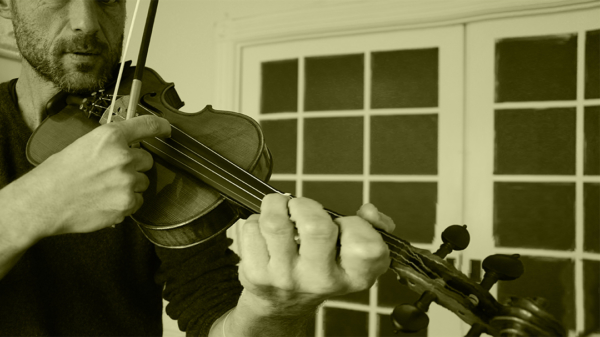 This micro-lesson is an excerpt from an office hours webinar I gave on June 17, 2020. View the entire live-stream with indexed questions here.
---
Are you ready to begin your fiddle journey? I'll send you some free lessons tailored to your current skill level.
Click here to become a FiddleHed!
---
Two ways I can help you level up your fiddling
Sign up for the FiddleHed newsletter below.
Sign up for the Free Two-week Trial. You'll get full access to all courses and group lessons. Plus, I'll send you some free lessons tailored to your current skill level.
Thanks for being here 🙏
---