How do you make two-note chords from three-note triads?
Owen asks, "In your fine lesson on Triad Scales, you mention that each Triad represents a chord. I can play chords with two notes. Are these triad chords three-note chords?"
Thanks to all who attended this office hours session and asked questions 🙏
---
Further learning and practice
On the fiddle we can play two-note chords, also known as double stops.
Triads are three-note chords
We use triads to build chords on the fiddle. You simply pick two of the three notes to build your chords.

For example, D major triad is D, F#, and A or D0, D2, A0. The upper octave is A3, E1, E3.
So we can pick D0 and A0 to make a D major chord. This is the easiest one to play. We could also play D2 and A0, or A0 and E1.
The Triad Scale is an exercise I designed. You play a triad on each step of a scale.
By the way, when chords are broken up into single notes, they are called arpeggios. So D0A0 is a chord, but D0-D2-A0 is an arpeggio.
---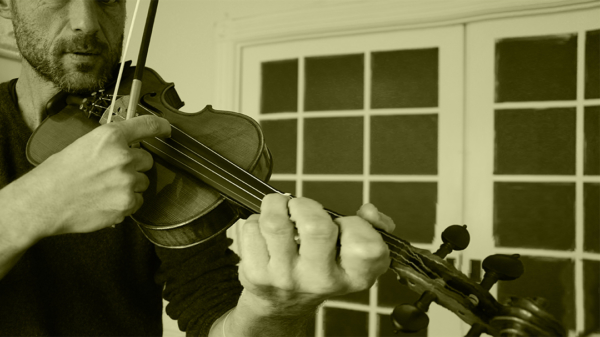 This micro-lesson is an excerpt from an office hours webinar I gave on June 17, 2020. View the entire live-stream with indexed questions here.
---
Are you ready to begin your fiddle journey? I'll send you some free lessons tailored to your current skill level.
Click here to become a FiddleHed!
---
Two ways I can help you level up your fiddling
Sign up for the FiddleHed newsletter below.
Sign up for the Free Two-week Trial. You'll get full access to all courses and group lessons. Plus, I'll send you some free lessons tailored to your current skill level.
Thanks for being here 🙏
---