A few days after Christmas, I said goodbye to Kitty. What can I say? Best Cat Ever. Every pet owner thinks that and they're all right.
The days leading up to his passing were anxious because his condition was so uncertain. He stopped eating. The vet thought it might be pneumonia, but after an array of tests, they weren't sure. The anxiety gave way to sadness as it seemed he might not make it. At a certain point, it became clear he had to be put down.
After that, I left town to see my girlfriend and family in LA. When I came home it wasn't as sad as I thought it would be, just weird. I was so used to certain little cues and routines that didn't exist anymore.
Then I made a video about him and felt REALLY SAD again. Throughout the editing process, I kept thinking, "Why am I doing this? Why am I putting my heart through the wringer?" But now I'm glad I did it. It's my way of having a memorial service for him.
And honestly, it feels good to feel really sad, and then to let it go.
---
Kitty, always kitty
It was fifteen years ago that he was left on my friend's doorstep. They found a little kitten in a cardboard box with two small bowls of food and water. They couldn't keep him. I had reservations about taking him because, at the time, I was afraid of being responsible for a pet. My ex-wife said, "Just look at him. How could you not take him?"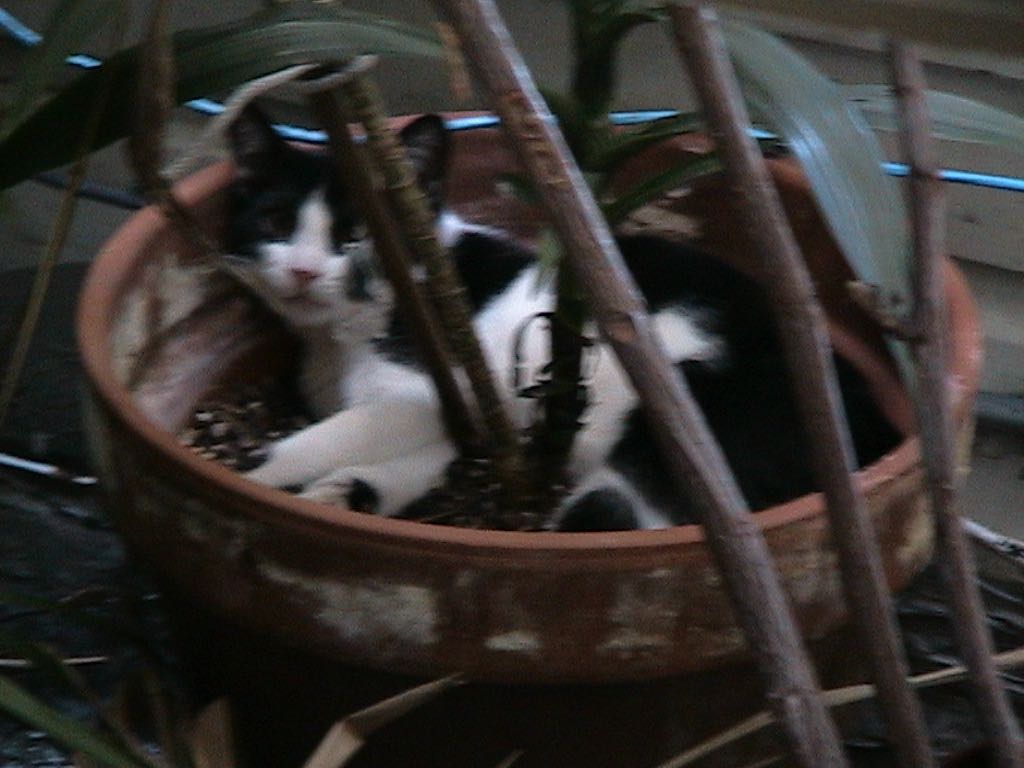 I had been in the habit of calling all cats "Kitty," so that became his name too. And he lived up to it, right to the end. He was playful…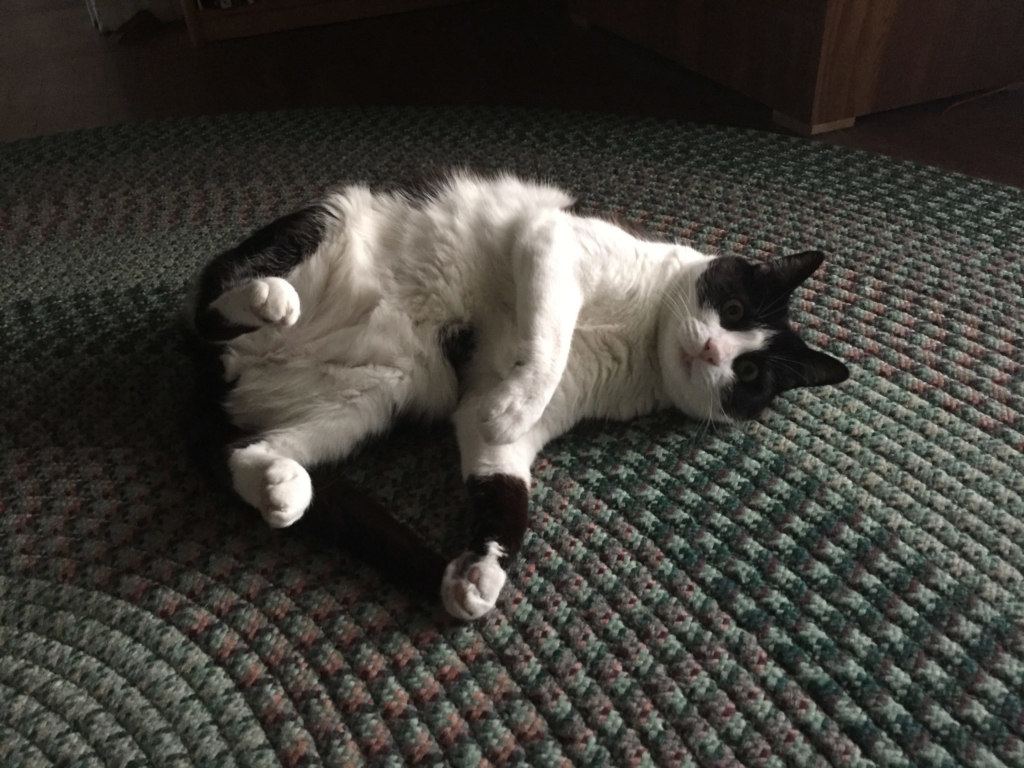 Talkative…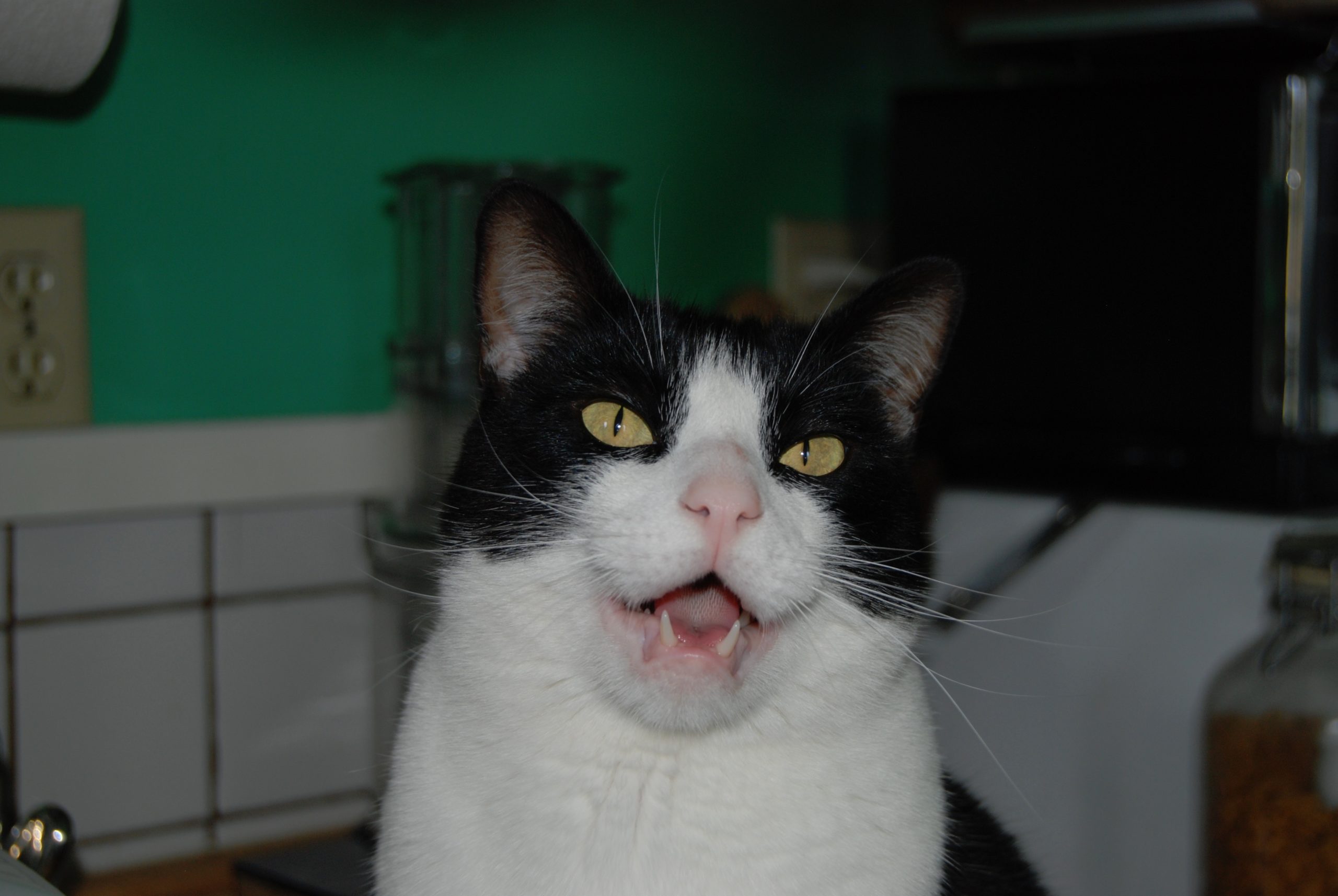 He could be quite a clown…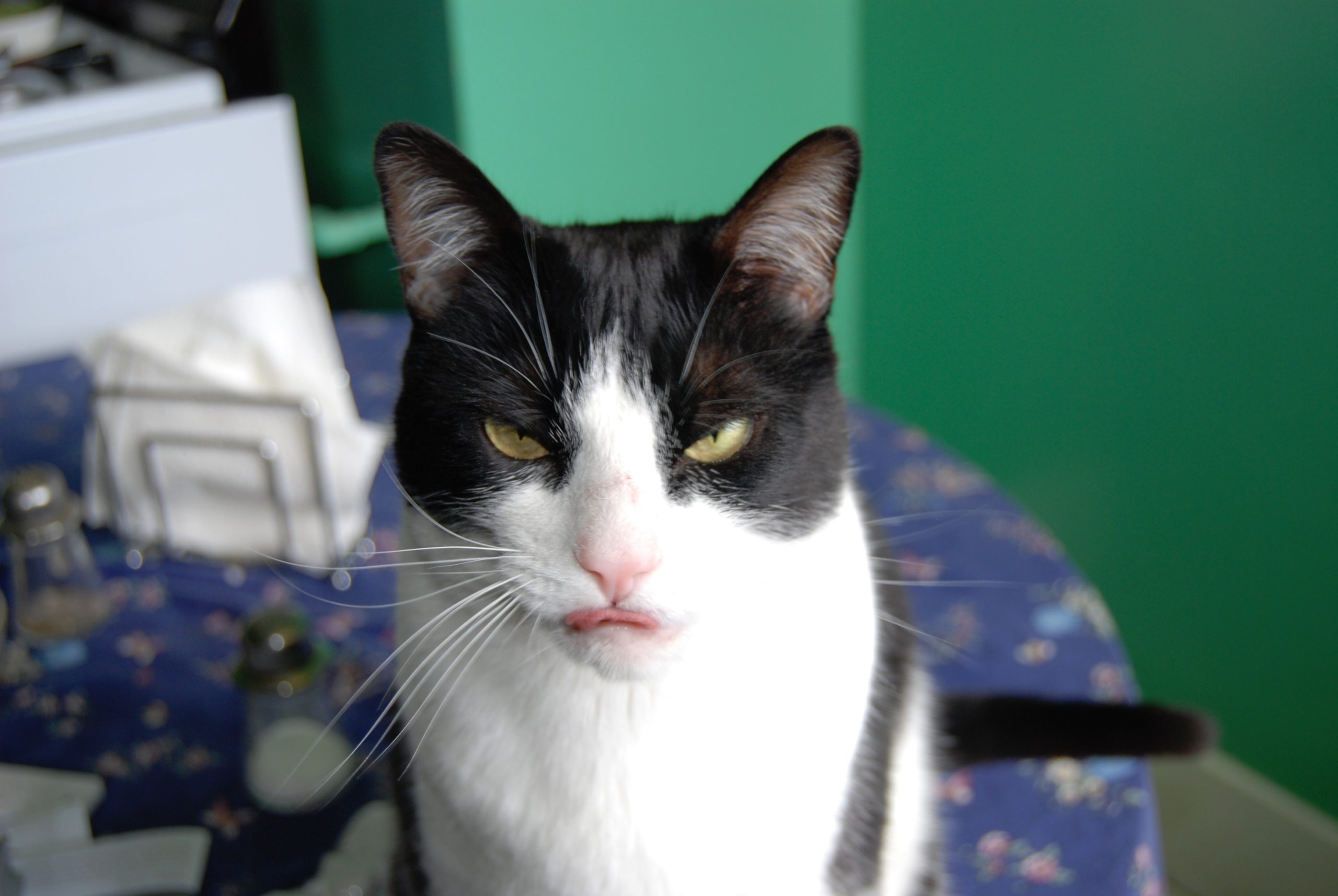 And he was an epic, Guinness-book-of-world-records drooler: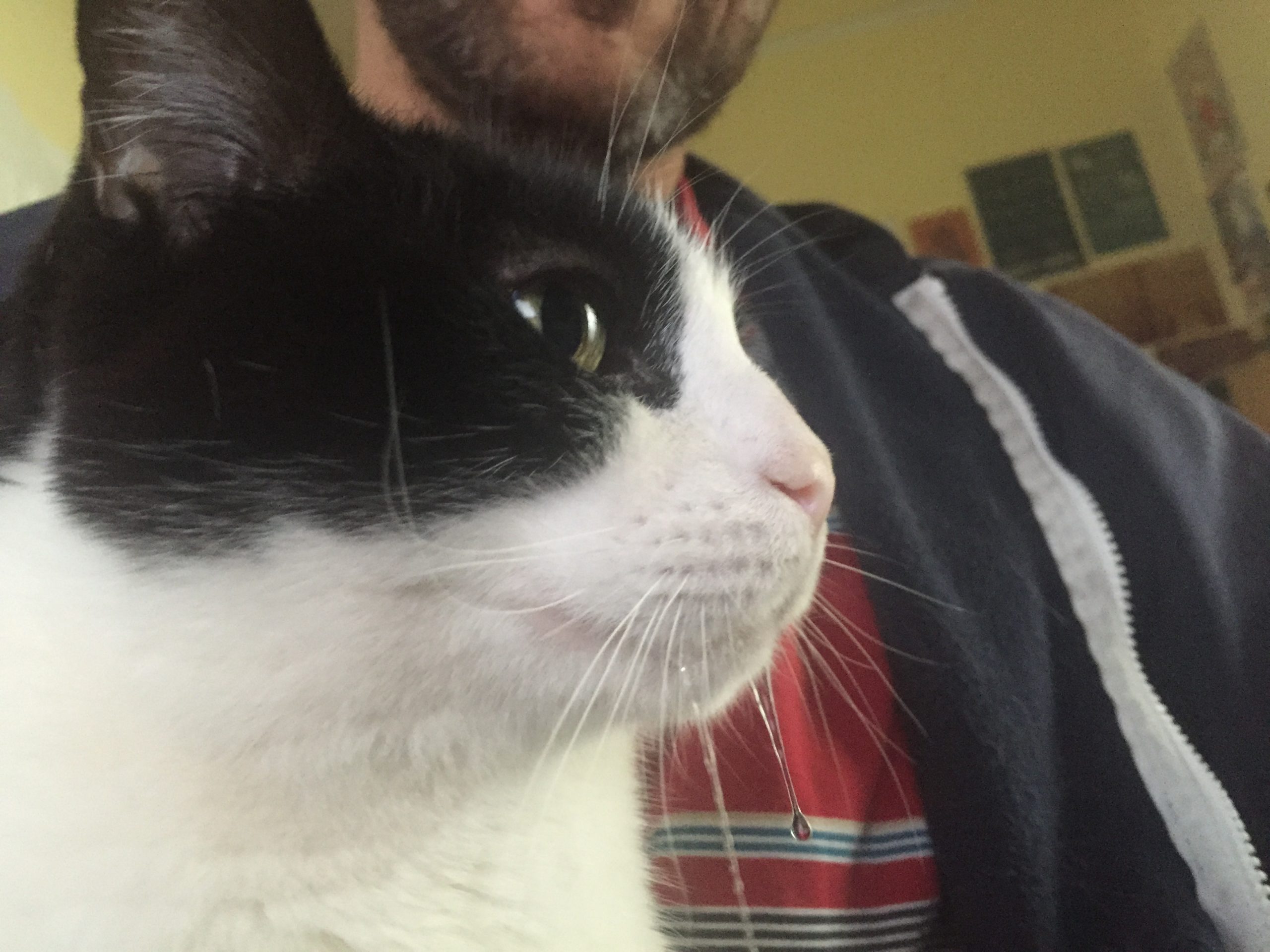 ---
He taught me a lot. I was always running around, trying to get things done, dreaming of future projects. He just lived, fully experiencing the life he had. One great thing about pets is that they show you how to live in the present moment.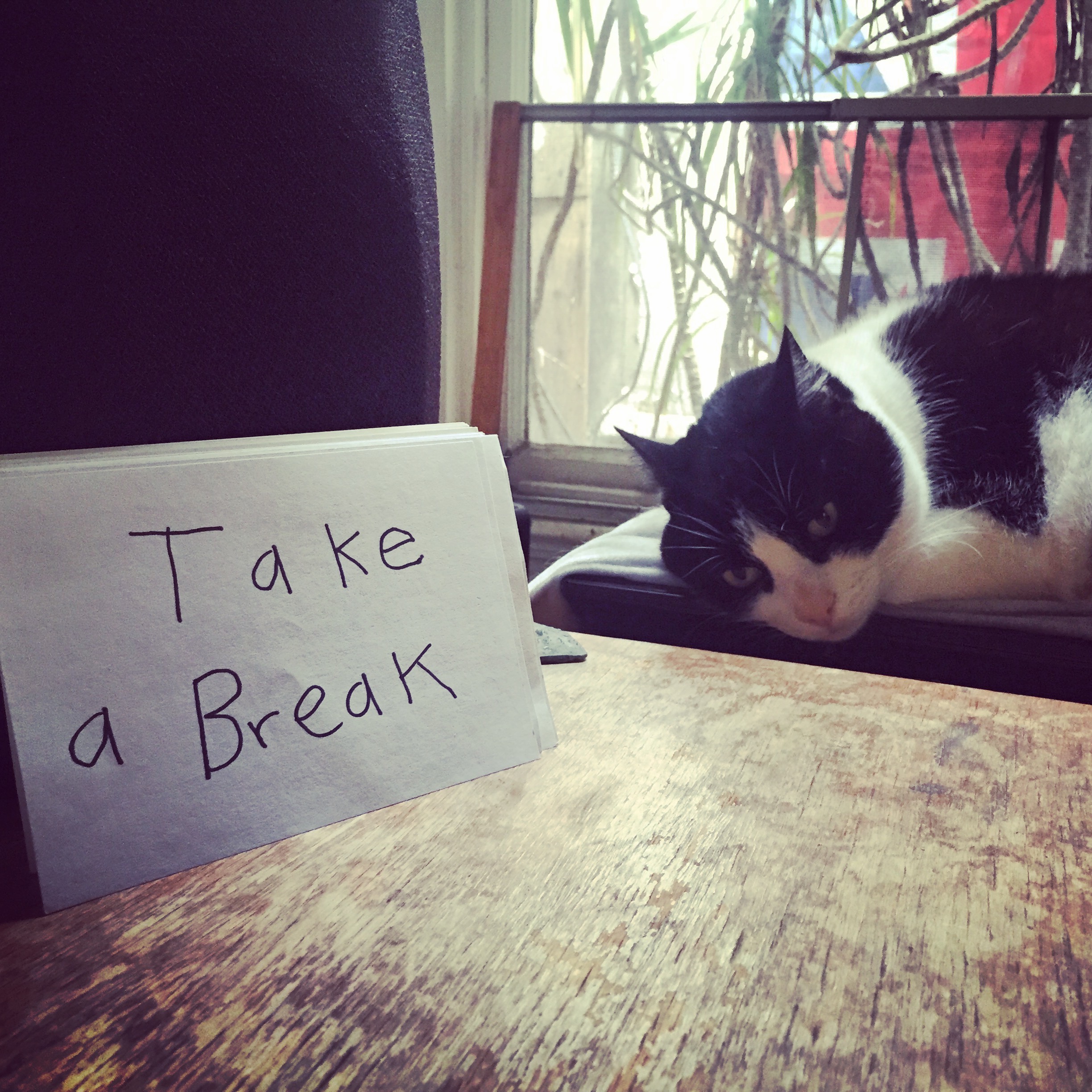 They also teach you to be kind.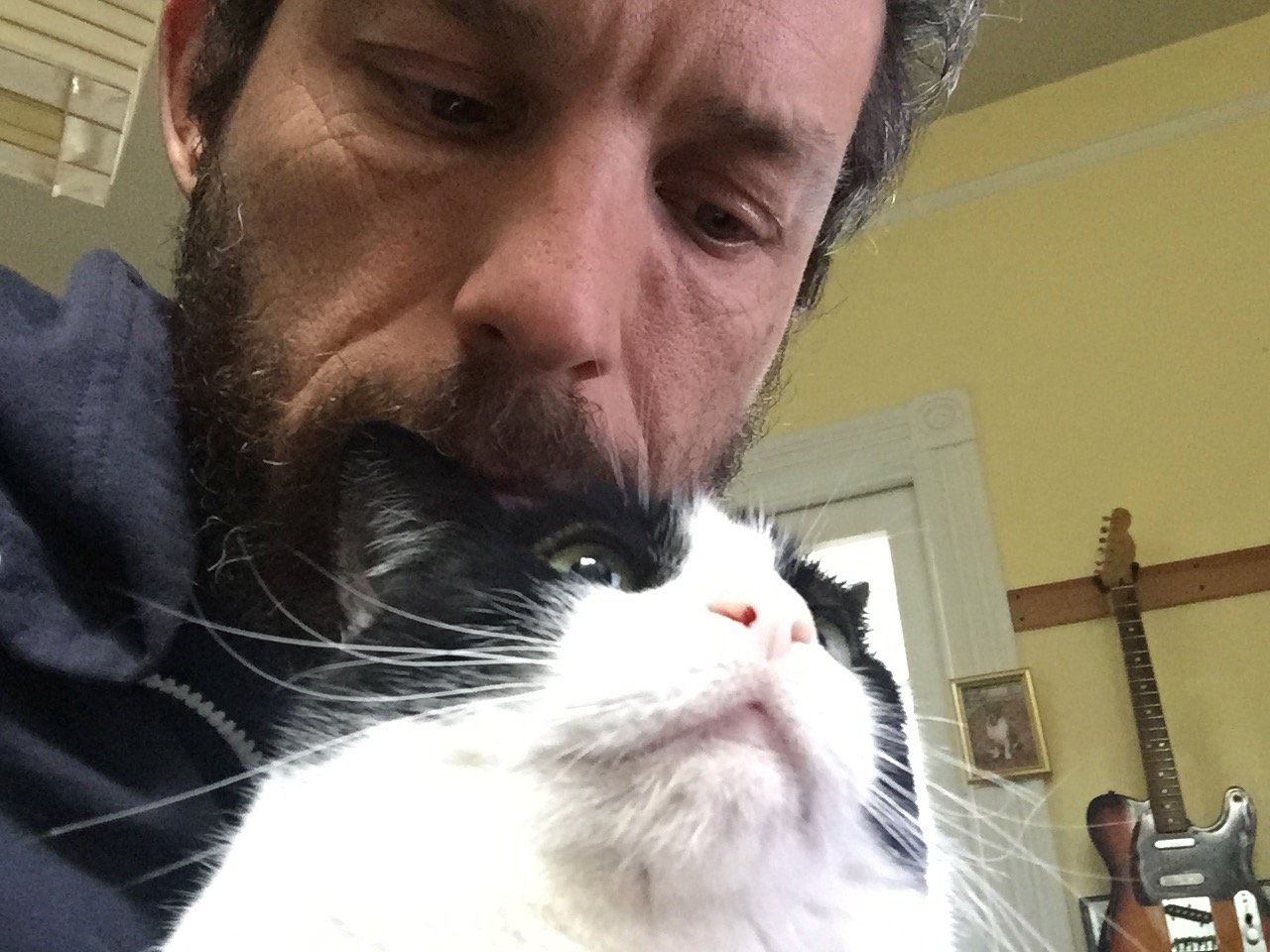 We had a good relationship. I worked from home, so we were together a lot. I'm grateful that we got to spend so much of our lives together.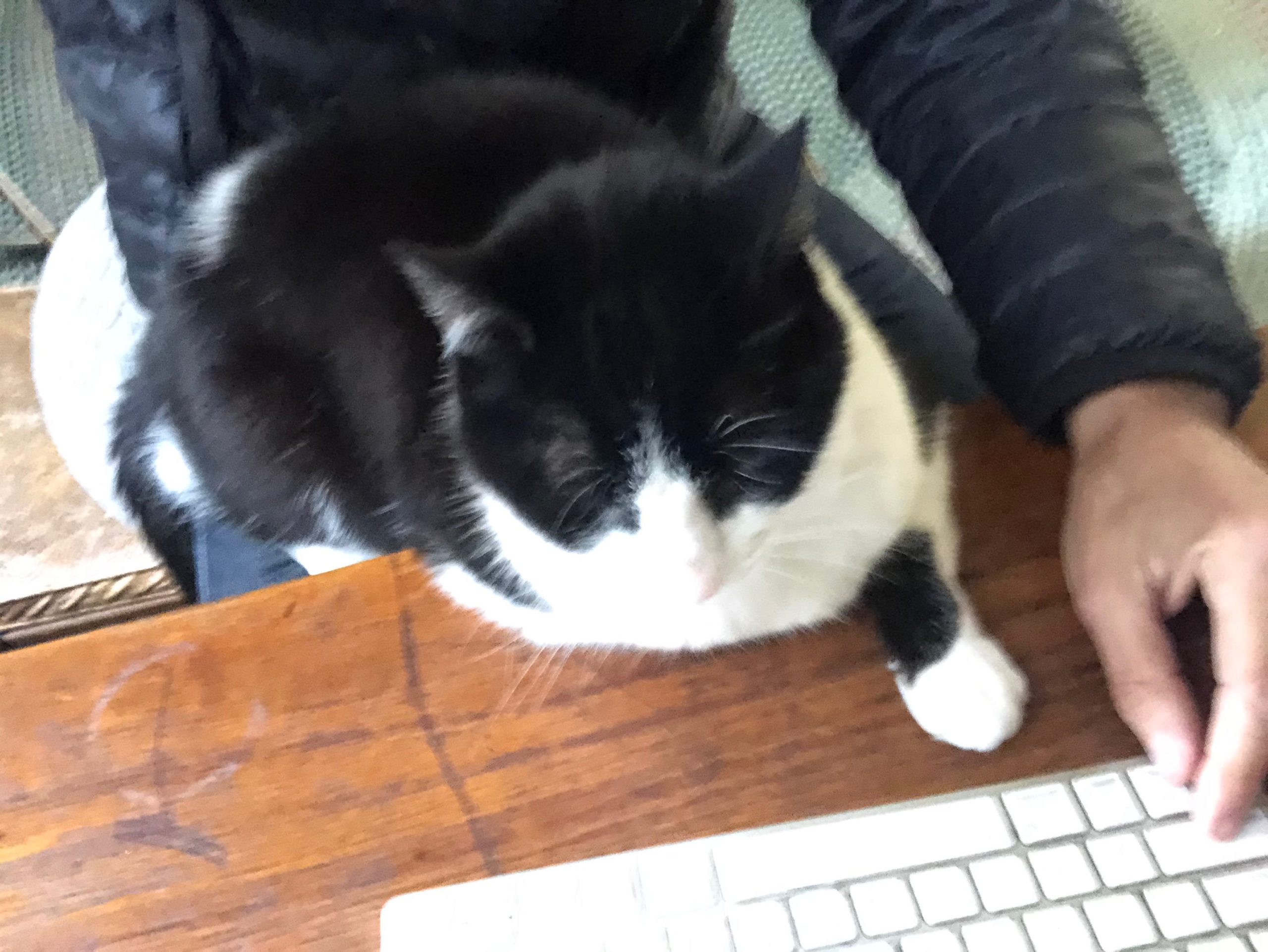 Most of the time, we each did our own thing. I worked, he mostly slept.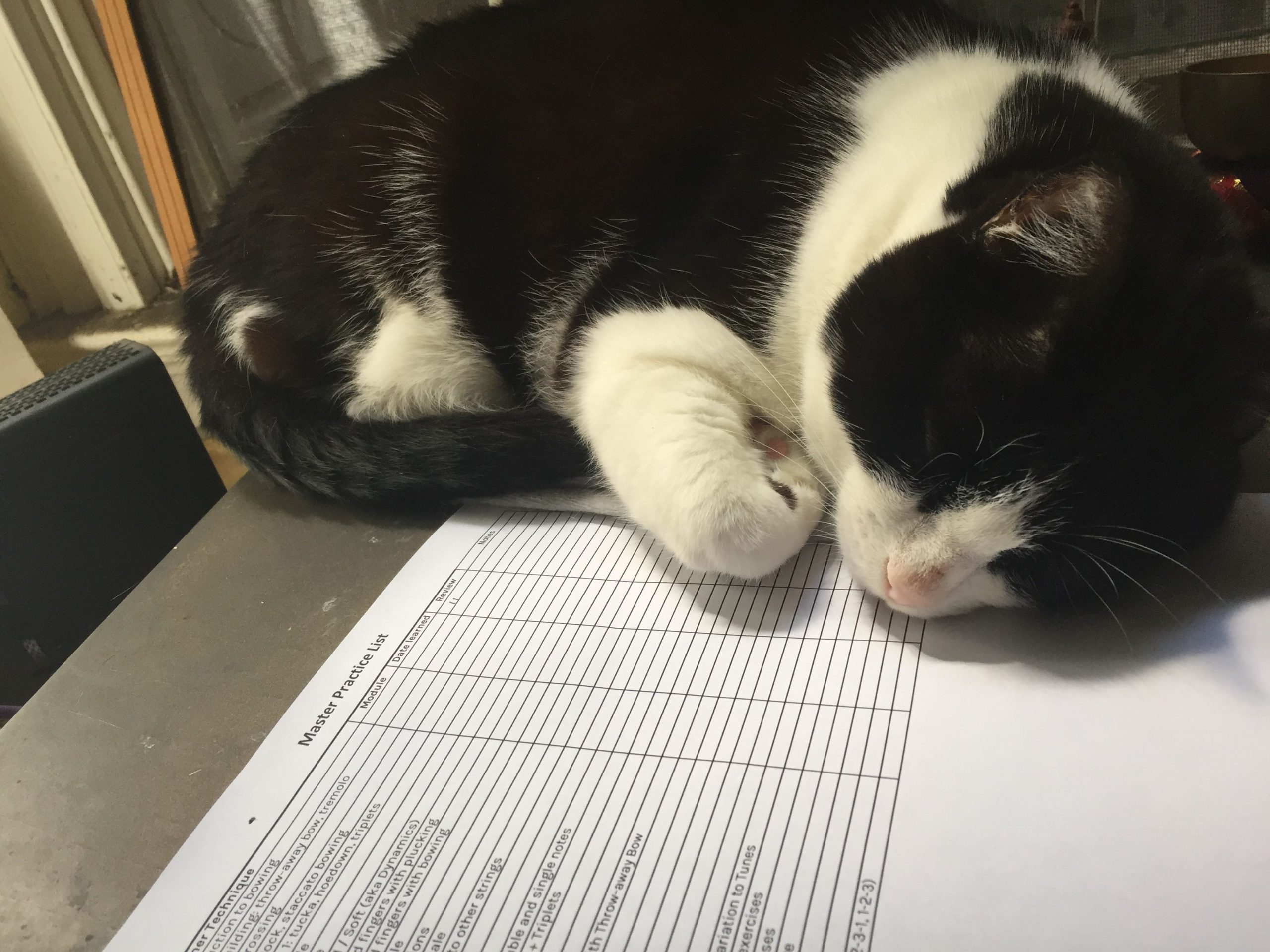 And when I went on tour with Diego's Umbrella, there were good people to feed and love him. My neighbors Mitchell and Elva were especially kind to him. A lot of the great photos and videos on FiddleHed were taken by Elva.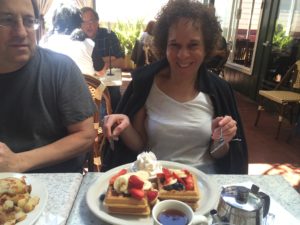 ---
Kitty and FiddleHed
In my journey with FiddleHed, I started to pick up on the fact that people really liked seeing Kitty in the background of the video lessons.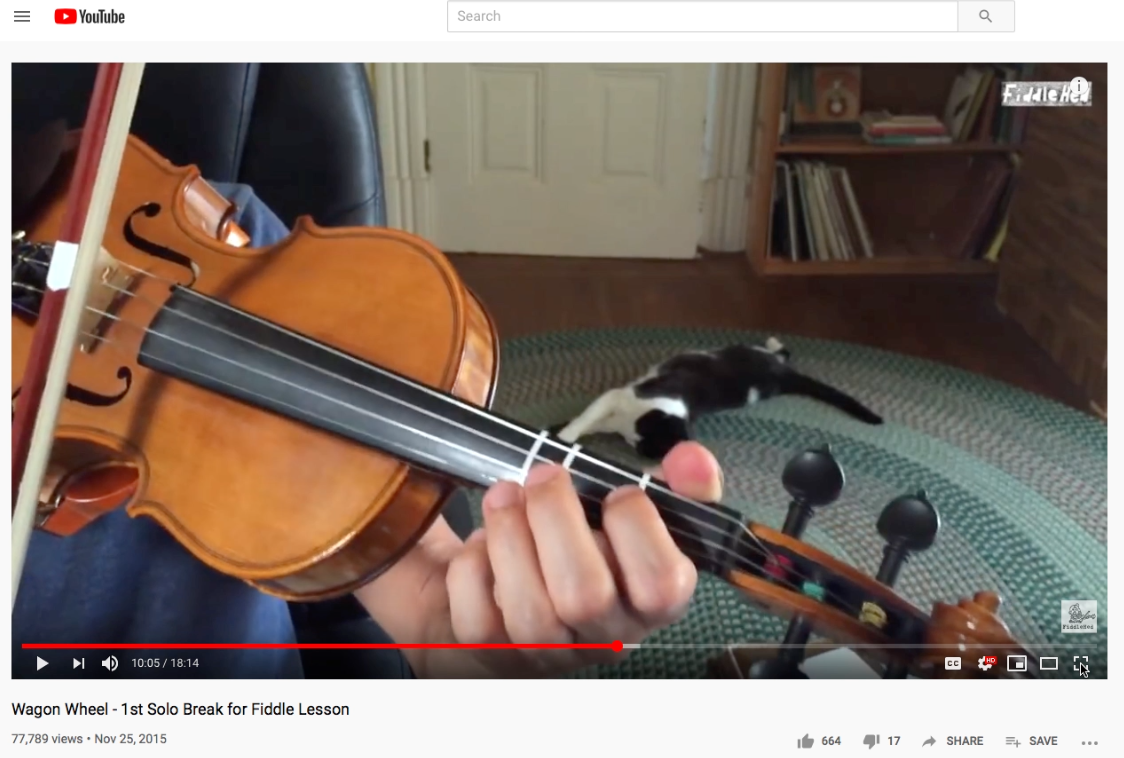 We started to splice in little videos of him.
And then we created thumbnails with him…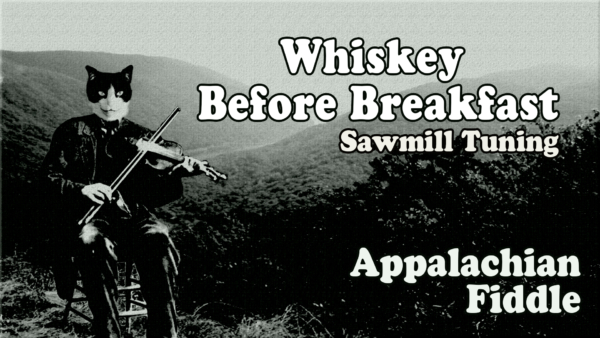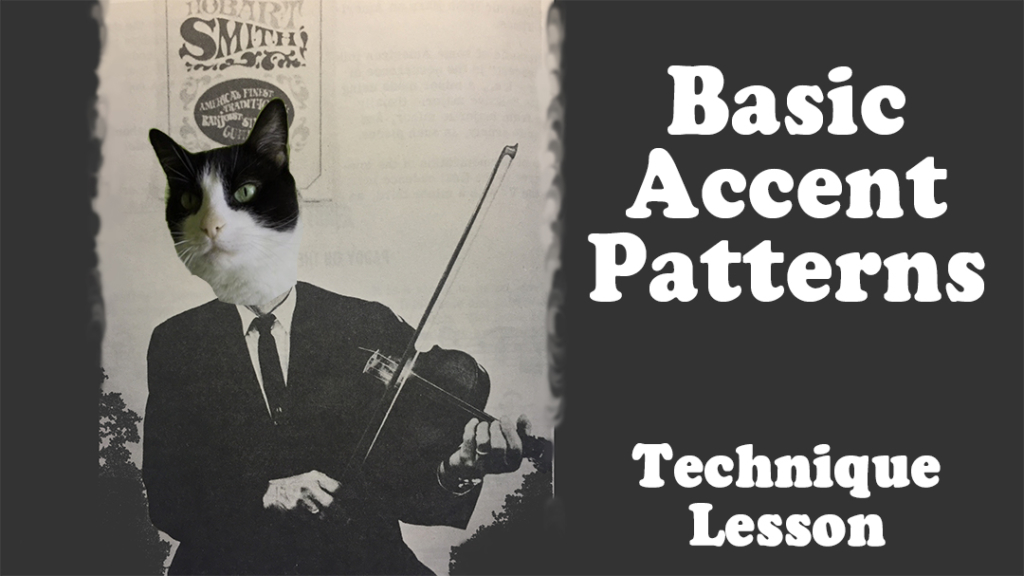 And eventually, he was the direct inspiration for a strange new character named Kitty The Fiddling Kat (Kittyfiddler for short).
↓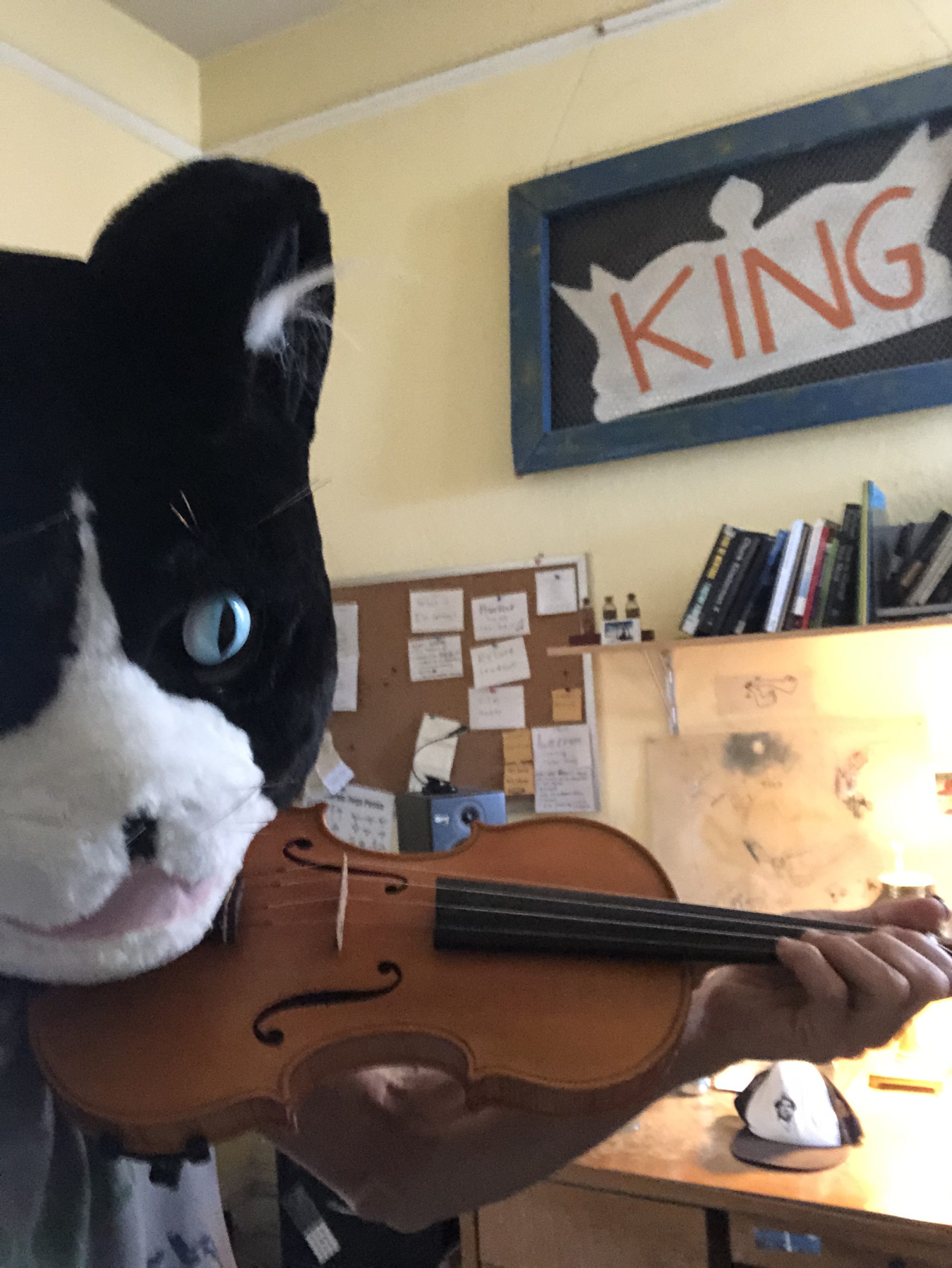 ↓
---
Big Gratitude
I'm grateful to you and all the FiddleHeds who have expressed their love for Kitty. I love you for loving him. Because you spoke up, he became an integral part of FiddleHed.
And in this way, he lives on…
---
Here's a high-quality audio stream of the soundtrack tune:
Here's some art I made for him: