People often write to me saying they struggle with getting a good sound.
While playing something challenging, you may notice that it is sounding worse. 
If you do notice, then take heart! You're already on the way to sounding better. Now you just need to pause, simplify what you're doing and connect with your basic sound.  After doing that, you maintain a good sound as you gradually do more challenging things.
---
The basic practice is to pause on something you're struggling with and play a single note with ease and joy. It helps to play along with a drone. So if you're playing an open D string, use a D drone. 
Close your eyes and really listen to the sound of that one note. Pay attention to your body. See if you can hear both the drone and your own sound.
Don't be in a hurry to move on from this single note. If you keep at it, you will notice an amazing transformation. That note will quite naturally start to sound very nice. Take note of this. Say to yourself, "This is such a nice sound! I really am able to make the fiddle sound good." 
There might be a critical voice that pops up saying, "Well, it's just a single note. Wait until you get back to the B part of Arkansas Traveller!" Try to just let go of that voice because making a good sound is a huge accomplishment. A lot of fiddlers and musicians take this for granted. They think they sound fine and keep plowing through new tunes with same scratchy tone.
So allow yourself to feel good about a good sound on an open string. It will strengthen your intention to play music. And you will be more confident when tackling challenging things.
---
Bring that good sound to other things
The next step is to simply bring that good sound into everything else you do. Don't expect it to happen right away. Start by playing a different single note. Then a series of notes, maybe an interval, a triad, or a full scale. 
Can you maintain that good sound each step of the way? Pay attention to where it starts to break down. Look for your edge, and then try to practice there. Notice if there is tension. Are you breathing evenly? Allow the breath to calm. As you continue to work at your edge while maintaining good sound, see if you can move from thinking about what you're doing to just playing.
As you do this, you will start to notice that the challenging thing becomes a little easier to do. You may also notice that the act of playing becomes physically enjoyable. Allow yourself to feel good about this small win.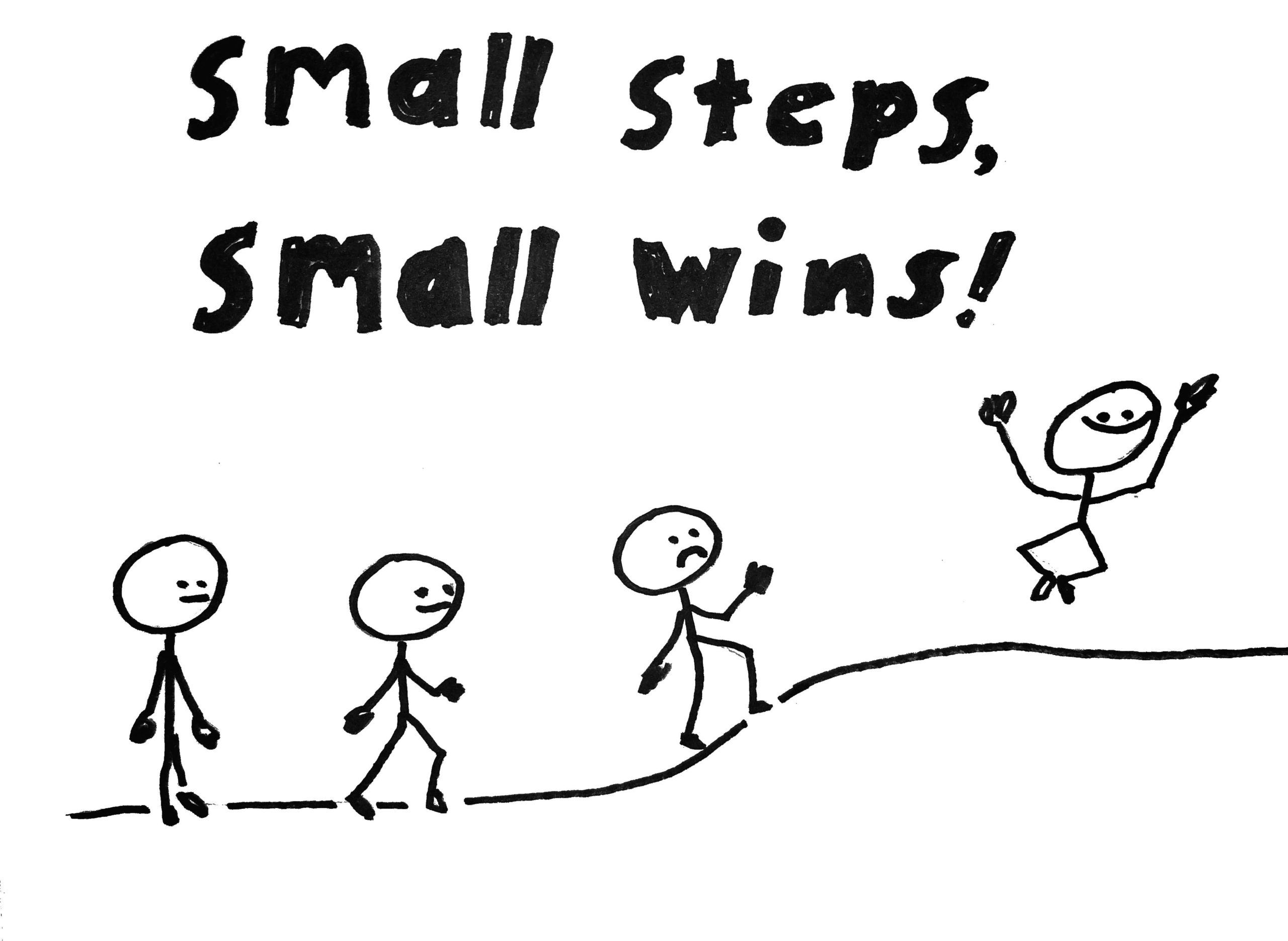 Then move on to a tune you're working on. Play the easiest phrase in the tune. Can you still maintain a good sound on that phrase? If so, then move on to harder and harder phrases. Do you see how this process works?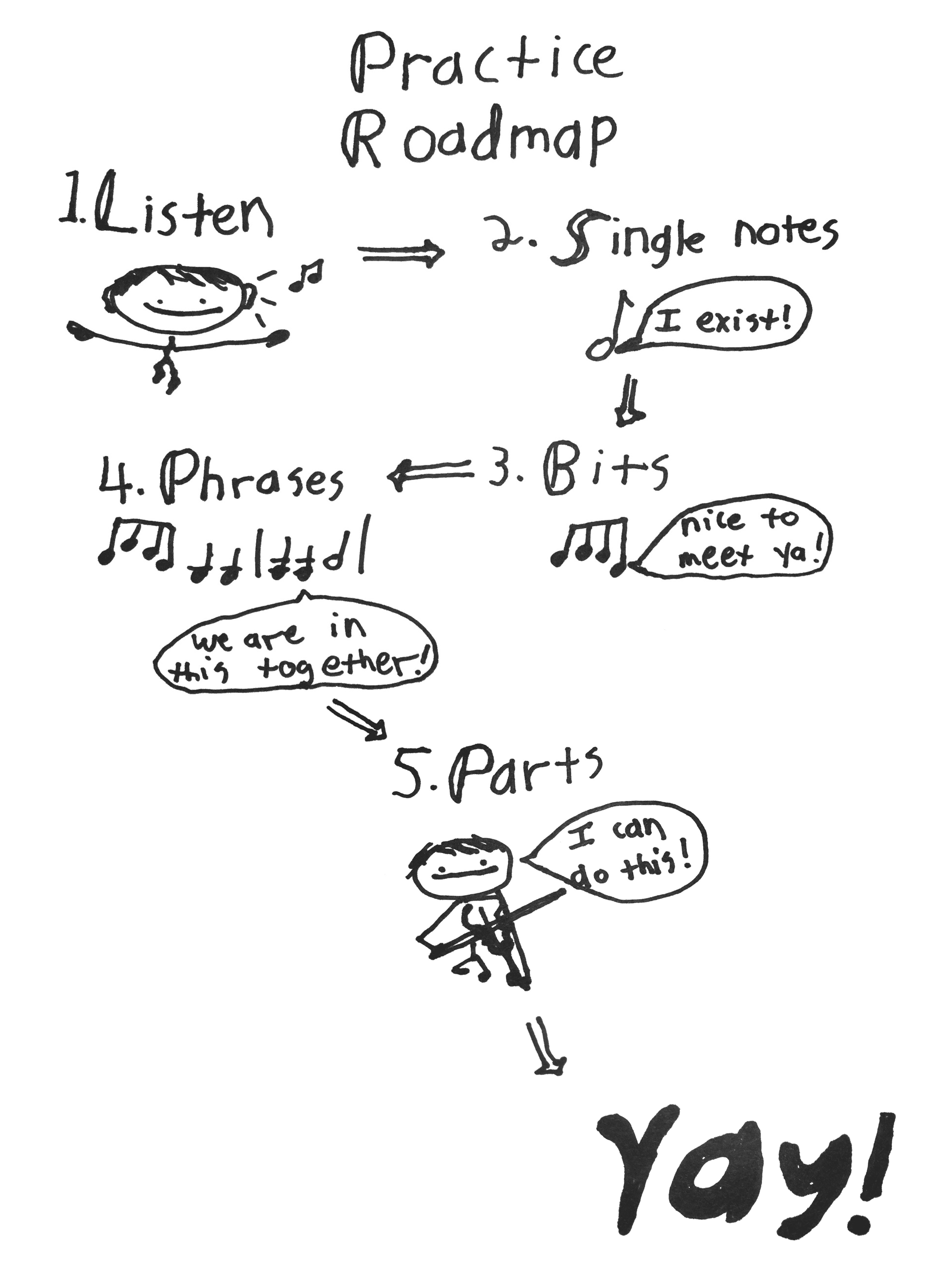 The more you do this process, the more you will enjoy the process. Does it make sense why this works? Each time you return to a simple good sound, you let go of frustration and just enjoy that sound. You are consciously and actively learning to bring joy into your practice session.
What you'll find is that if do this process a little bit, you will become more aware of your sound. You'll find that overall you are sounding a little bit better each day. This is because you've made the sound a priority. 
If at any point it starts to become a struggle, then just take a break and return a simple, good sound on open D.  
---
Move from boredom to bliss
You may also think, "My progress is going to be so much slower if I'm constantly stopping to play a single note." Realize that if you learn to create a beautiful sound, fiddling will become easier and you will actually learn new tunes and techniques more quickly. Also realize, that if you have a good sound, you will be naturally encouraged to keep playing. 
You may think this process is boring. If so, try to pay attention to all the minute details and differences as you play that single note. Become curious about it. "Interesting. It sounds a little scratchy near the bottom of the bow. I wonder why? Maybe I can play single notes down there. What if I lighten my touch?" 
If you can find a way to calm down the brain and fee the bliss of a single good-sounding note, then I think you'll continue to learn and enjoy music.
Believe me when I say that after forty years of playing music, I still find this basic practice useful. I start and end practice sessions with a good sound on a single note.
Please give this a try. Let me know in a comment if this is helpful. Now, go fiddle with it…