Trying out something new with this post. I'm going to share a few things I'm currently practicing. Stuff that I'm struggling with, stuff that I'm enjoying.
In case you haven't heard, this post comes in the middle of the Fall Practice Challenge 2018. Today is day 8.
For fourteen days, fiddlers around the world will play every day. It may not sound like a big deal, but this practice challenge can help you and other fiddlers establish the habit of practice in your life.
---
The main thing I've always struggled with: wandering. But there's a lot of good things that come from wandering. I'm searching for the balance between working at the same things consistently and then exploring. If I practiced something yesterday, I want to practice again today. But today, I can wander with it, maybe come up with a new variation on the exercise. The thing I want to avoid is doing a string crossing exercise one day, working on some random tunes the next day, improvising the third day. After forty years of practice, I'm still learning how to do it each time.
The specific things I'm working on.
An exercise that combines slurs across strings and fingering: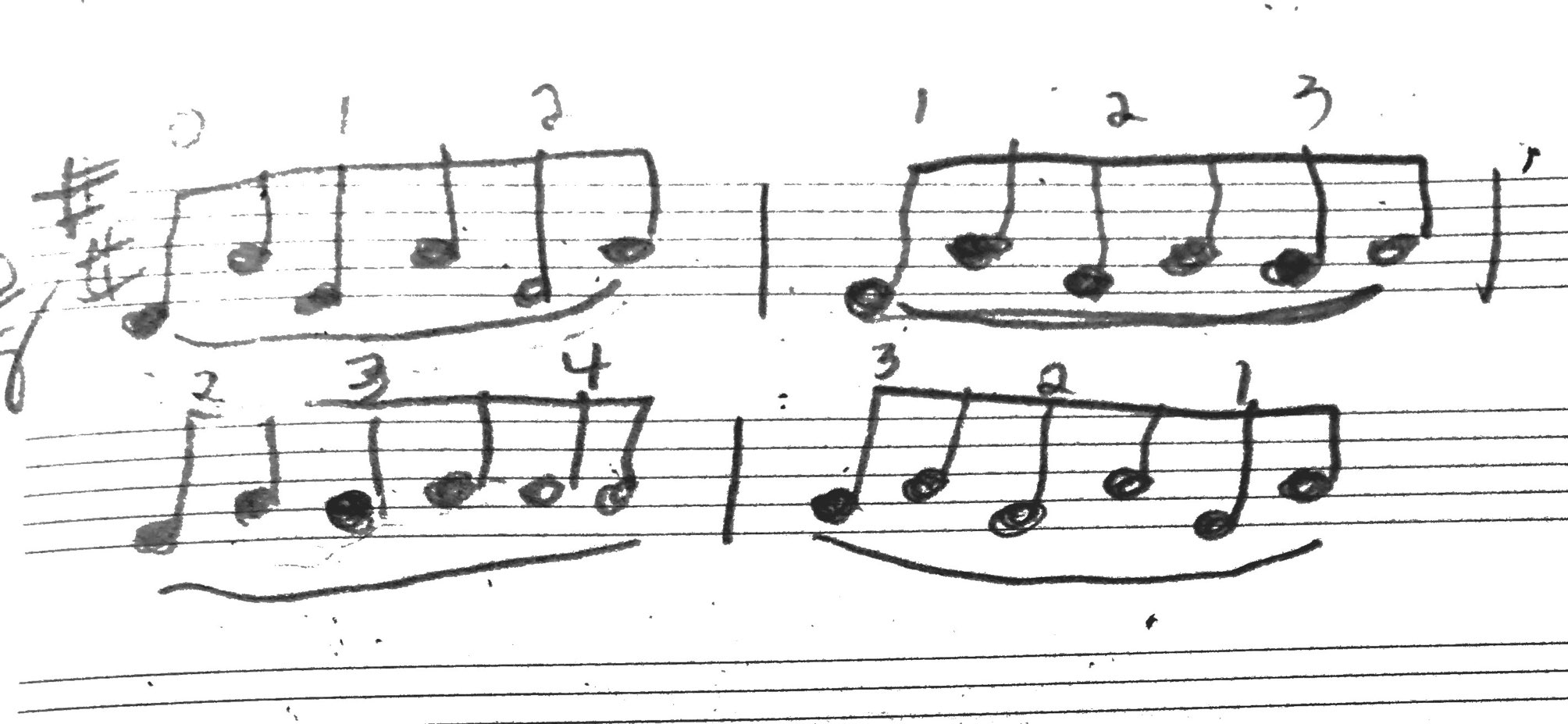 Here's a lesson on Slur Across Strings. 
---
I'm working on ways to progressively add to scales. Here's what I mean for D major:
D0-1, D0-1-2-1, D0-1-2-3-2-1, D0-1-2-3-A0-D3-2-1, D0-1-2-3-A0-1-0-D3-2-1-0, etc.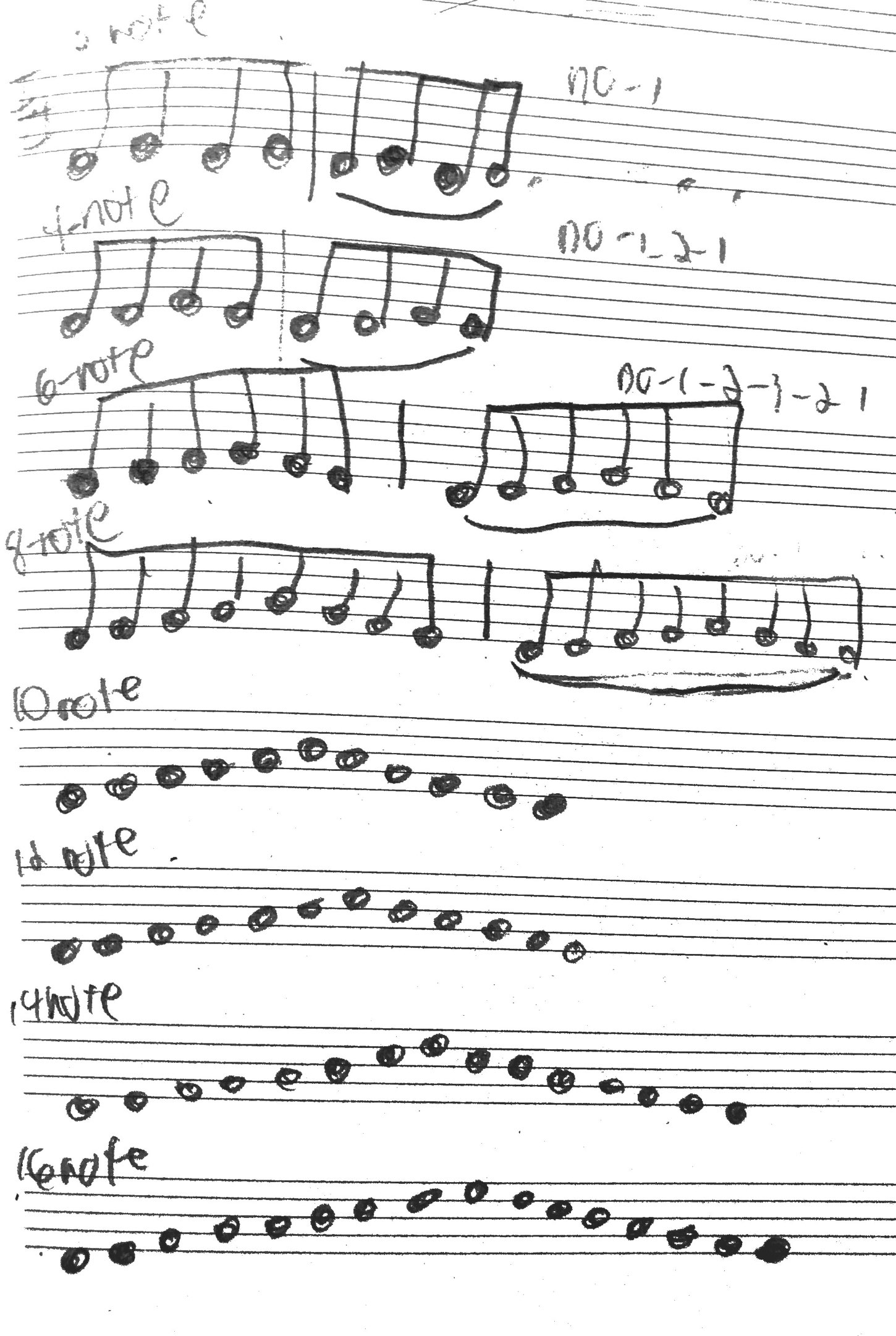 A lesson with play-along tracks on this is on the massive to-do list.
---
I've also been practicing an alternate tuning I learned in India from Kala Ramnath. The instrument is strung with viola strings like so: low D, low A, high D, high A. As you may know, in old-time music, there's a fair amount of alternate tunings, including one called "sawmill tuning" which is AEAE. This is similar in the way you have a low root and fifth followed by a high root and fifth. I feel like I've just geeked out a bit too hard on you ?
Anyway, this tuning makes the fiddle resonate very strongly around D. I've been practicing exercises and scales, like D major with the 1-3 melodic variation. I've got a lesson on that here: Melodic Scale Variation III. I'm spending extra time practicing the transition from the low D string to the high A string.
If you've been following my posts, you know I've been creating fiddle ragas. These are mostly done on the violin in this tuning. It requires some changes in the fingering and style, but that's what practice is for. I've really been enjoying re-inventing traditional tunes with a drone in a more improvisational setting.
Anyway, that's the news from Lake WoeBeGone. If you found this useful, please leave a comment and I'll do this more regularly.