Did you know that you can change the speed of videos?
Here's how.
Hover the cursor over the settings wheel.
You'll see a popup window.
Click Playback speed.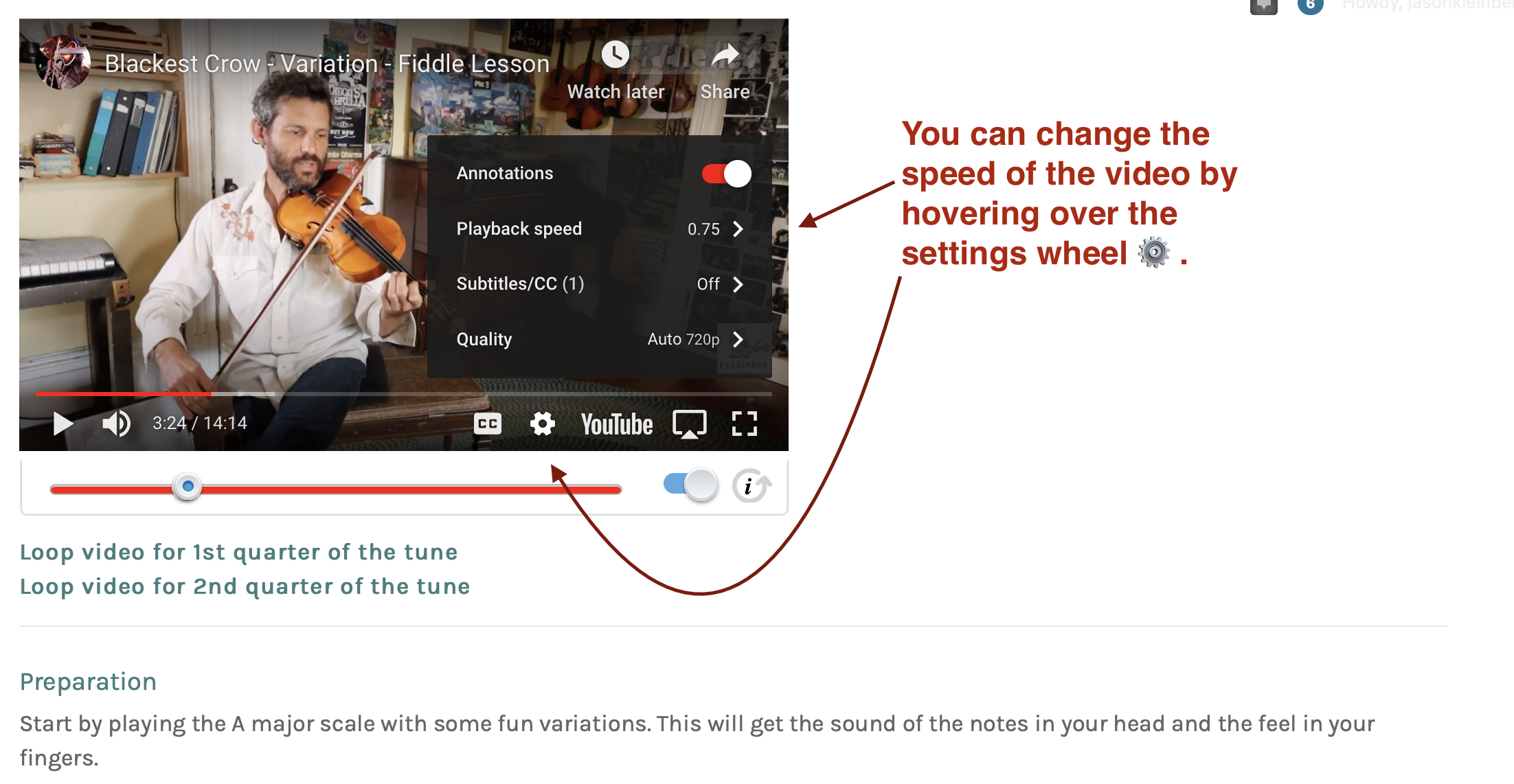 You can choose a pre-set speed. I recommend starting with 0.75 for learning parts of fiddle tunes.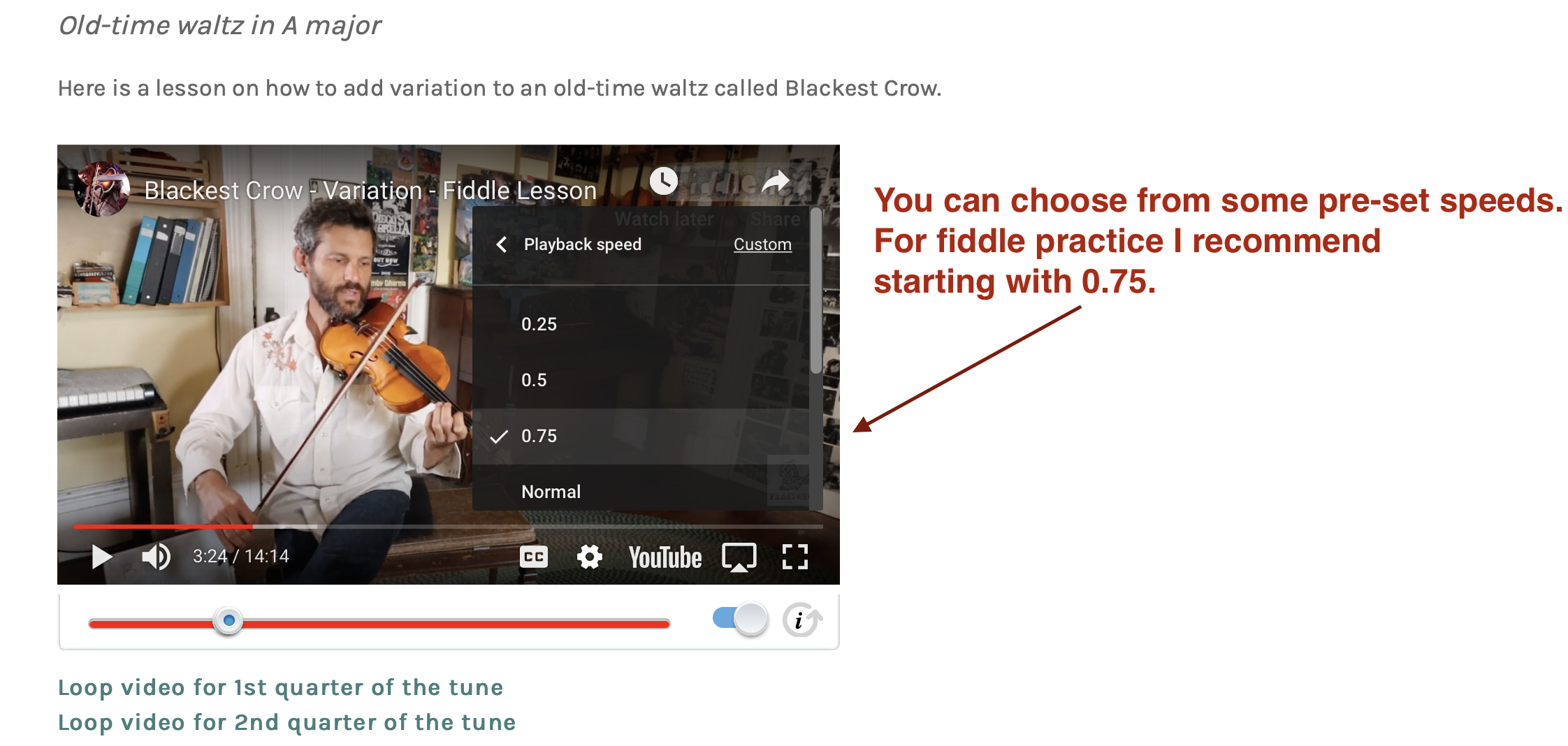 By clicking custom in the top right corner, you can play back the video or loop at the tempo which is most helpful to you in your practice. Awesome new Youtube update 🥳.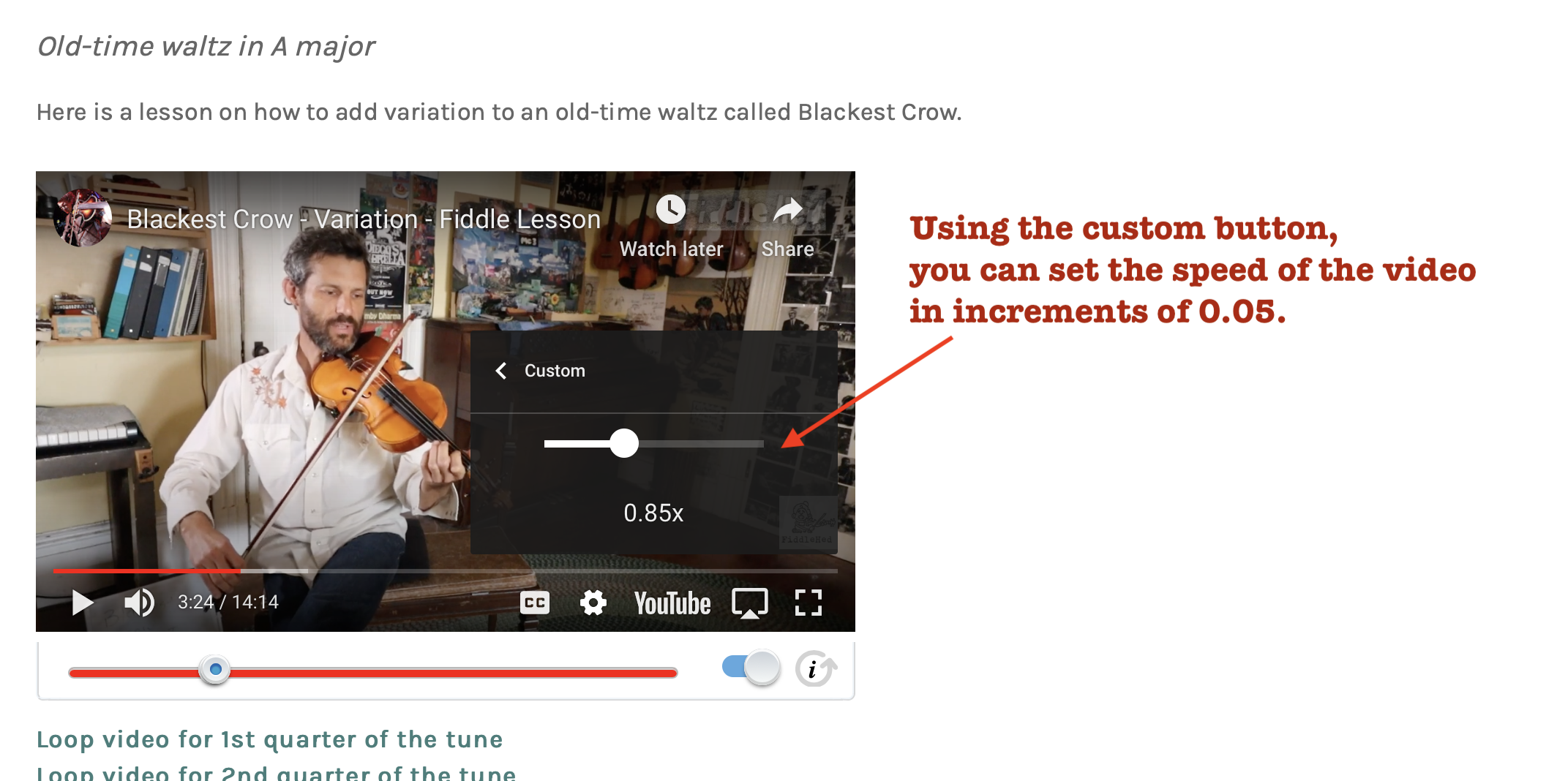 Can the playback speed be changed on any Youtube video?
The answer is…🥁… Yes.
---
Spoiler alert!!!
The images from this post are taken from a test page. What are we testing? It's a new feature called the "Practice Master". This allows you to loop key sections of the video.
For instance, if you want to play along with me during the first quarter of the video, you can click the Loop video for 1st quarter of the tune button. Then, if necessary, you can slow the loop down to the best tempo for your practice (using the steps in the tutorial above).
We are now testing this with small groups of users. Hope to have this on all the core lessons of the site by early 2021.