Some visionary FiddleHed out there suggested that I go to Galway and film a video on how to play the melody from Steve Earle's song, "Galway Girl". So I did it.

I had a great time at this Irish pub in the heart of the city.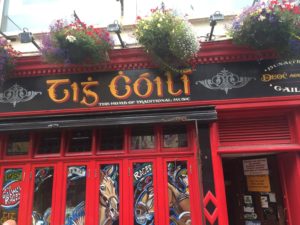 There were two sessions with a sort of transitional session in between. I stayed the whole night…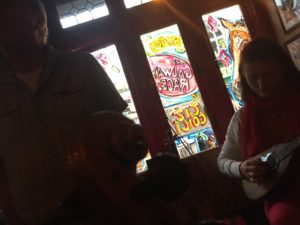 …and then went and got pizza with Greg and Melodie.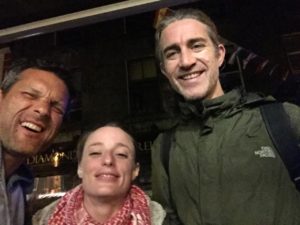 Then we walked along the river at 2am. Greg taught us some Qi gong as partiers stumbled home singing.
A good way to end the trip.
Here's a super-fun version of the tune done by Mundy, Sharon Shannon and the town of Galway!
Have fun learning Galway Girl! Go fiddle with it…