You can accelerate your progress on the fiddle if you record yourself playing and then listen back to it.
There are lot of great online videos and resources to help you. But these things don't provide you with feedback on your playing. If you're learning on your own, you need to Be Your Own Teacher, and so recording yourself is especially useful, maybe even necessary. This will provide you with the feedback you need to improve. It's hard to analyze your playing while you are playing. When you listen to a recording of yourself playing something, you'll more easily be able to pick out the parts that you need to work on.
The other good thing about recording is that you'll have tangible proof of your improvement, which will motivate you to keep practicing. A lot of students reach a plateau in which they think they have stopped improving. Record yourself immediately after you learn a tune, and then record yourself playing the same tune six months later. You'll be able to see if there's improvement.
HOW TO RECORD YOURSELF
I record myself all the time using the Voice Memos app on my phone. I use it mainly for recording ideas for tunes and songs, but also for rehearsals and fiddle practice. I do lots of better quality recording in my home studio (including play-along tracks for FiddleHed). But nothing beats the simplicity of just opening the stock voice memo app and hitting record.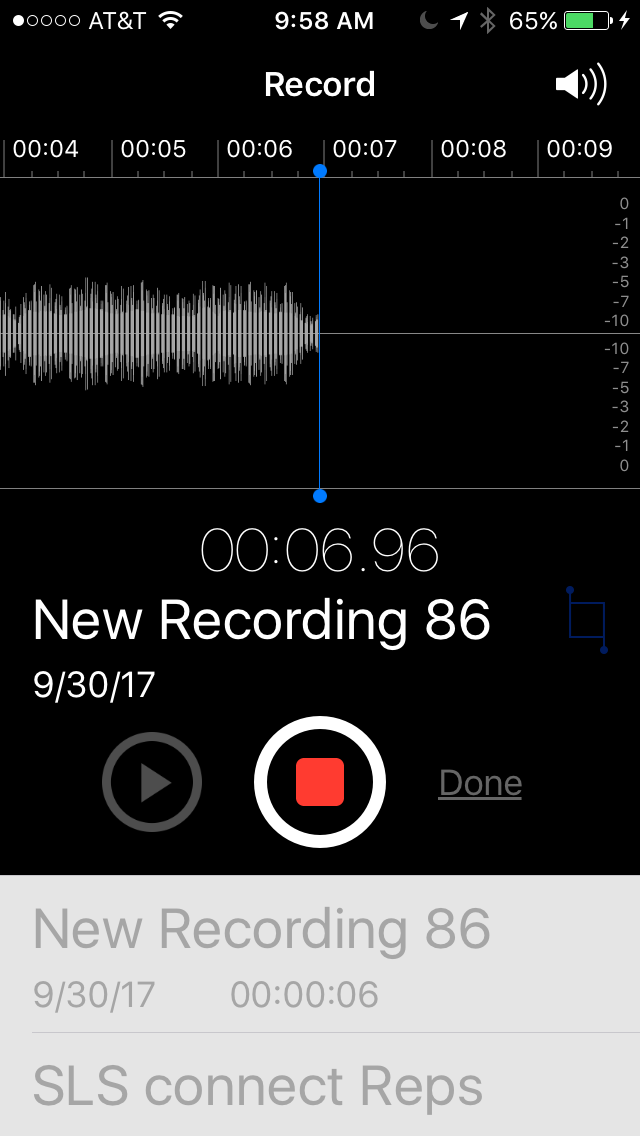 If you don't have a recorder on your phone, try a free online recording app like Audacity. Or go to a thrift store or pawn shop and buy a cassette recorder! I don't use cassettes any more but after years of four-tracking they are still dear to my heart.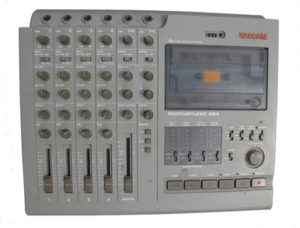 I recommend that you give each recording a title and date. The voice memos app I use automatically has the date below the title. As the recordings build up, it will become more difficult to find what you are looking for if there is no title. Just give things simple titles like "New tune", "Arkansas 9/27″ or "D scale variation".
WARNING
When you listen back to your first recording, you may not like what you hear! Be prepared for this. HAVE FAITH that if you keep doing it, not only will your playing improve more rapidly, but you will also come to enjoy the sound of listening back to yourself.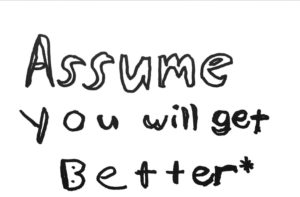 ---
PROCESS
The next time you learn a new tune, try self-recording with the following steps:
Once you've learned a tune and can play it all the way through, record yourself playing it. Title and date the recording.

Identify the difficult parts. Take notes.

The next day you practice the tune, start by

not playing the whole tune,

but practicing just those difficult parts. Allow yourself to play through the whole thing only after you've worked on the difficult parts.

Record yourself again. What is still difficult? What new challenges are presented? Repeat the process for another week.

After working on the tune for two weeks, don't record that tune for 4-6 months.

Record the tune again after 4-6 months. Compare this recording to the first one you made. Do those difficult parts still feel difficult? How does the overall tune sound and feel now? If you are practicing steadily during that time, you will be pleasantly surprised when you compare the before and after recordings.
If you have a good teacher, then they will provide you with even better feedback then recording. A teacher can more quickly pick out where you are struggling and can give you guidance and exercises to work on that. But even if you have a teacher, self-recording is a powerful tool for you to focus your practice and accelerate your learning.
If you don't have an in-person teacher,  record yourself on a daily basis and use the lessons and play-along exercises in the FiddleHed course:
D3-A0, two bows 
As with all things I teach on FiddleHed, self-recording is just a suggestion. Verify whether it's true for you through your own practice. Perhaps when you sit down to play fiddle you just want to take a break from technology and don't want to bother dealing with your phone or iPad. Ultimately we are here to make music. Do your best to find your own way.
---
Lessons complete in Module 1.5: