Vibrato 2
Micro-sliding & Pluck n' Roll
Micro-sliding
Remember, as the slides become smaller, the sound starts to resemble vibrato. Deeply listen to this. Repeat it until your hands feel nice and relaxed. Enjoy this feeling.
Start with Micro-sliding on D2, then A2, E2, G2. It will feel different on each string. Then practice it on D1, A1, E1, G1.
Alternate between Chromatic Shifting and Micro-sliding. This alternation is what I call a Practice Loop.
Practice at your own pace with a drone.
---
Pluck n' Roll
I know. This sounds like a football term. 🏈 🤓
The basic idea:
Pluck D2
Roll it back so that it's flat, then pluck that.
Repeat in a loop. Use the same set of Micro-sliding practice tracks.
You can practice this in guitar and violin position. Pick your fiddle up several times a day and practice this for just a few minutes. Try it with A2, E2, G2, D1, A1, E1, G1.
Alternate between Chromatic Shifting (but with plucking) and Pluck n' Roll. The main difference is that you actually slide the finger back in Chromatic Shifting instead of just rolling over the pad.
---
Full sheet music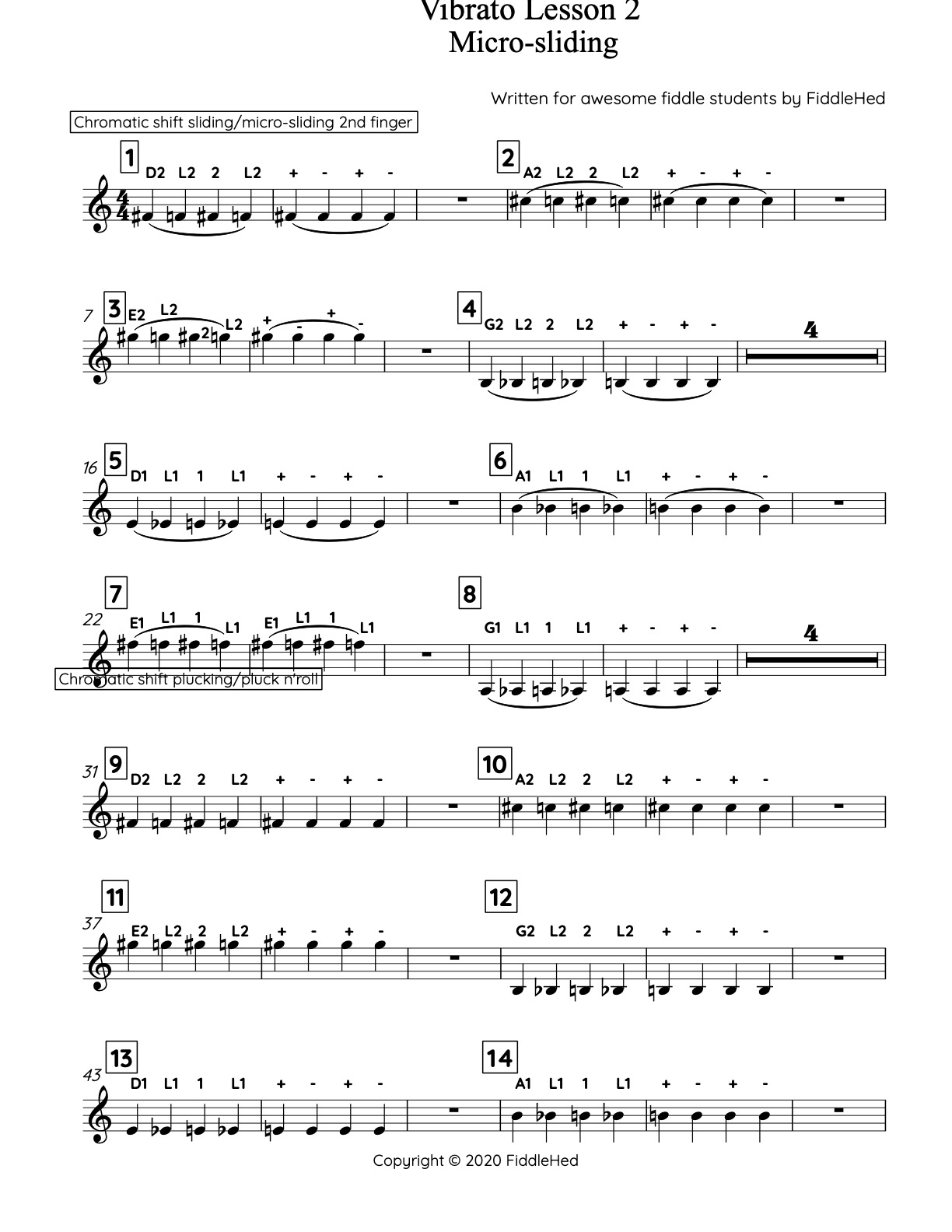 Sheet music downloads are available to paid users. Subscribe here. And thanks for your support. 🙏
---
Are you ready to begin your fiddle journey? I'll send you some free lessons tailored to your current skill level.
Click here to become a FiddleHed!
---