Ultimate Subscription – Yearly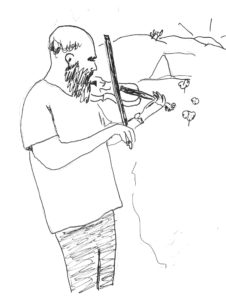 ---
What if I don't like FiddleHed after I buy a subscription?
Try out the course, and if you're not satisfied, just email me within thirty days of purchase and I'll refund your money  👍
What does the Ultimate Subscription have that the Premium Subscription does not?
Irish Fiddle Variation ☘️

This is a deep dive into how to add variation to Irish tunes with the right feel.
You learn basic versions of tunes and then learn versions with variations.
Each variation technique is taught with focused exercises.
You'll learn to be a creative musician.

Appalachian Fiddle ⛰

Similar to the Irish Fiddle Variation course. You learn basic and variation versions of tunes.
You'll also learn how to cross-tune the fiddle and play tunes with a beautifully resonant sound.

Art of Fiddling 🎻

This is a collection of more advanced techniques, tune and practice lessons.
It will help you to move from just going through the motions on songs to  making music with them.
How does payment work if I upgrade my membership?
The new subscription is pro-rated.
For example, say you have bought a Premium subscription six months ago and want to upgrade to an Ultimate subscription. The Premium subscription costs $228, so After six months, you have $114 worth of credit left. That would get applied to the Ultimate subscription which is $312. So you would end up paying $312 – $114 = $198 for the Ultimate upgrade, which would last a year from the date of upgrade.
I have more questions about the subscription not answered on this page.
Please send an email with subscription questions to support@FiddleHed.com if you have any other questions and either Amber or I will get back to you as soon as possible.
---
Are you ready to make music a bigger part of your life?
Yay  🎉
Let's do this…
Jaso'n