Art of Fiddling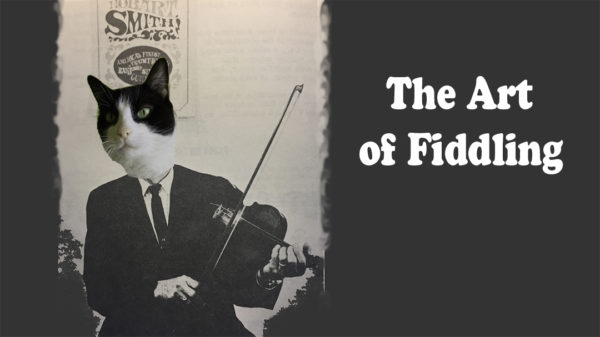 This is a collection of lessons, modules, and mini-courses designed to take your fiddling to the next level. You'll learn new scales, bowing techniques and practice strategies. You'll also learn things that prepare you for improvisation, adding variation, playing chords and more.
---
No Time Like Old-time!
Here you will find lessons on old-time tunes, adding variation as well as techniques like double stops, alternate tunings and bowing. I will be slowly adding to this starting in March of 2019. Thanks for your patience 🙏
Click to go to the module: No Time Like Old-time!
---
How To Make Scales Fun🕺
Practicing scales will accelerate your learning, help you pick up tunes and give you ideas for improvisation. But they get a bad rap. Some folks still have nightmares from childhood lessons. But scales can be fun if you approach the practice creatively. This module is packed with fun and useful lessons. It teaches you tools to invent your own variations so instead of torture, scales are transformed into a form of play. And, you'll learn to see the connection between a tune and its scale.
Click to go to How To Make Scales Fun
---
Irish Fiddle Variation 🍀
In this course, you'll do a deep dive into adding variation to Irish and Celtic tunes. This carries over to adding variation to any fiddle style, as well as prepares you to improvise or compose your own melodies. the key thing you will learn is how the process of adding variation works. How to make good decisions so that the tune is interesting but not cluttered with too much variation. How to practice adding variation by developing a "growth mindset".
Click to subscribe to the Irish Fiddle Variation course
Click to enter the course if you already have access
Click here to receive free "appetizer" lessons.
---
Playlists
Here are some playlists of older videos on variation, soloing, playing on songs and double stops. I will be adding full content versions of these as soon as I learn to clone myself 🤓
For reals, we got a lot of cool stuff coming soon here, so stay tuned…
Adding Variation to Tunes
Fiddle Solos
How to Play On Songs
Art of Fiddling Technique