Note-Reading For Fiddlers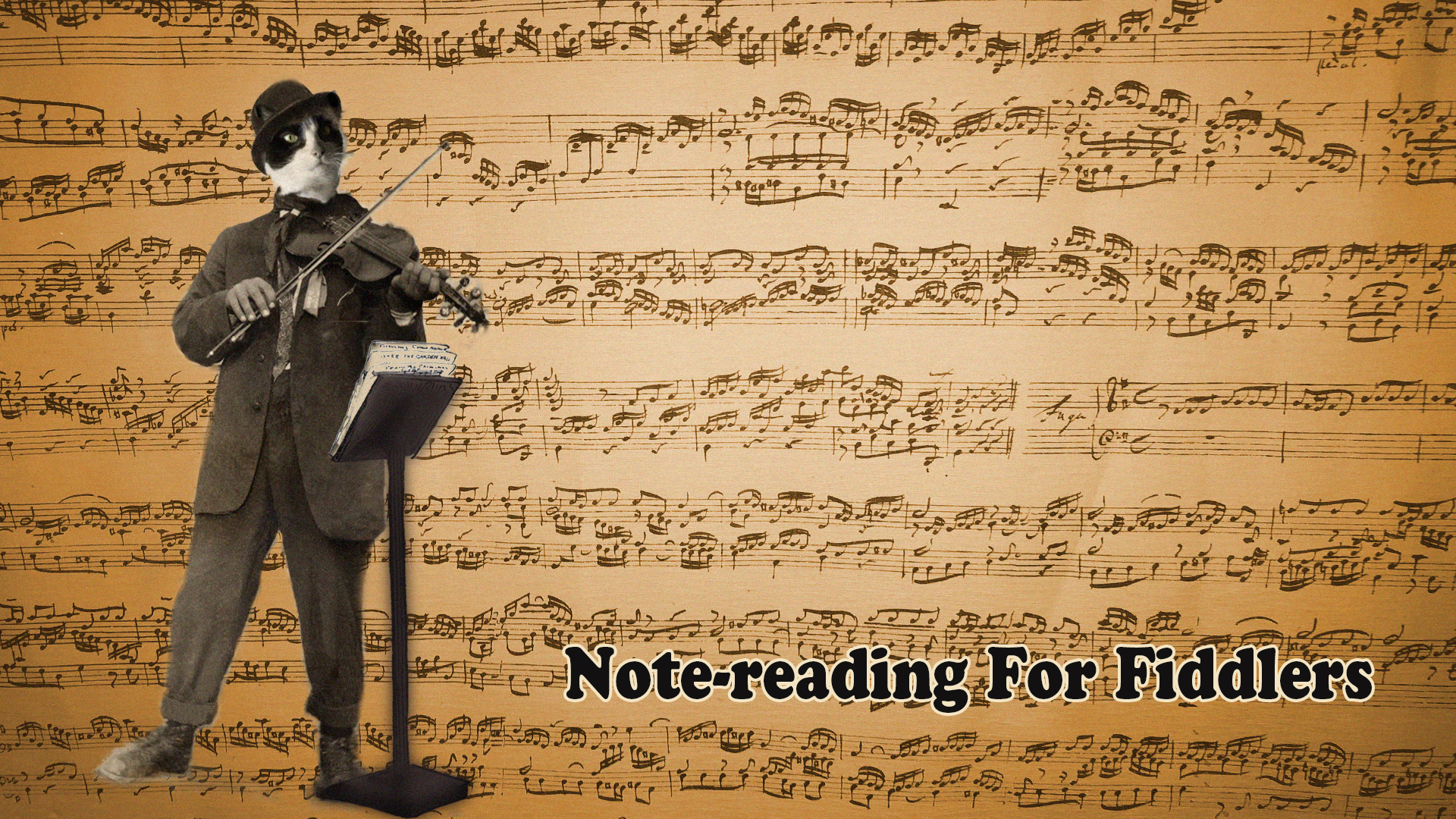 The ability to read sheet music can help you to learn and play the tunes that you love.
---
Do you want to read sheet music?
"Yes, but last time I tried, it didn't make sense. I was totally frustrated and went back to just playing by ear."
A lot of fiddlers are intimidated by note-reading. It doesn't seem worth the effort. They look at sheet music and see something like this: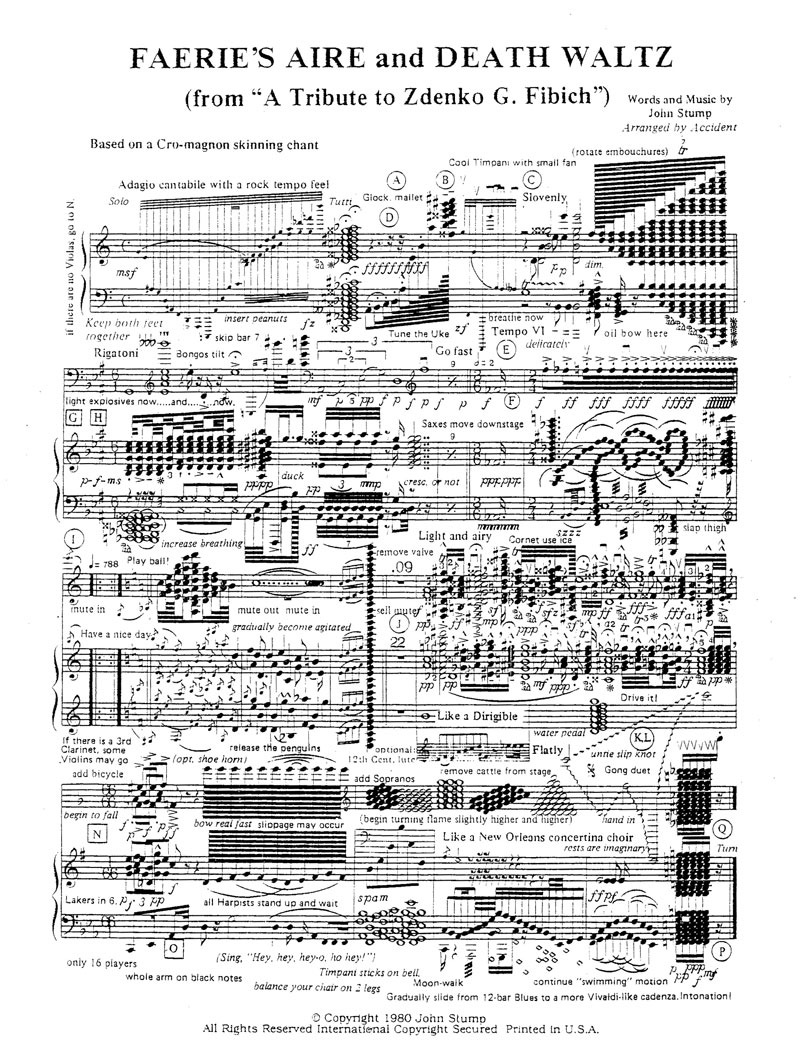 And then feel like this: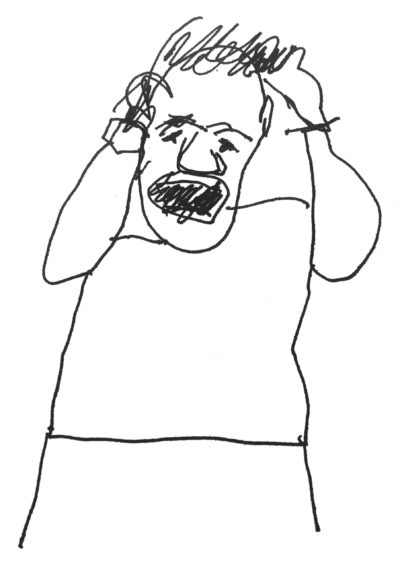 ---
A natural way to learn note-reading
I get it. A lot of fiddle books and violin methods briefly tell you the rules in the first two pages of a book. Then you're thrown into the deep end of the pool. You're expected to magically be able to read the notes after this quick brief instruction.
I created the Note-Reading For Fiddlers course to help you learn to read sheet music in the simplest way possible. You don't need to learn a bunch of terminology. You'll rely on the brain's natural ability to read patterns. I talk more about this below and in many of the lessons in the course.
Here's an overview lesson of what you'll learn:
---
Two ways to use these lessons
You can learn to read as you work through the main course: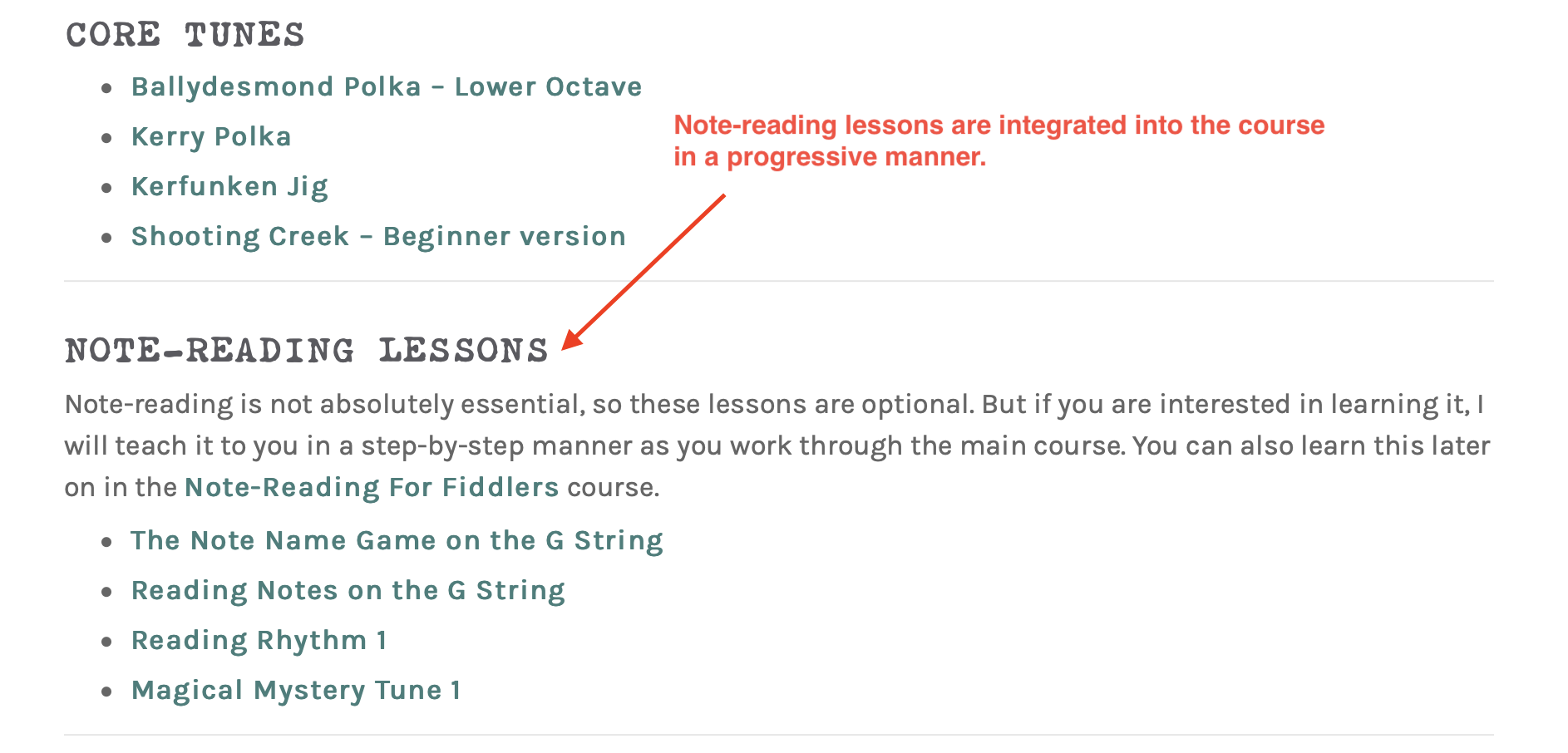 Or, you can work through these lessons using the outlines below:
Course outline
If you are new to note-reading and also a beginner at the fiddle, I suggest you take the lessons in this order. That's because this sequence will most closely follow the progression of lessons in the course.
Lessons listed by type
This might be better for intermediate to advanced fiddlers. You can practice what you need depending on what you really need help with.
---
Note Name Game lessons
For the record, the first lesson explains the game. Then we just play the same game with notes on other strings. If you make it a habit to learn the note names as you go, then it may not be necessary to take the other note name game lessons.
Intuitive Note-Reading Lessons
Note-reading practice
Note-reading Challenges
Theory/terminology
Further sight-reading practice
If you want further practice, I suggest you look through the early modules or the course. Use simple, familiar tunes to practice sight-reading, audiation and writing sheet music. Some suggestions:
Here are some more intermediate level tunes that are good sight-reading practice because they have a lot of repetition:
---
Intuitive Note-reading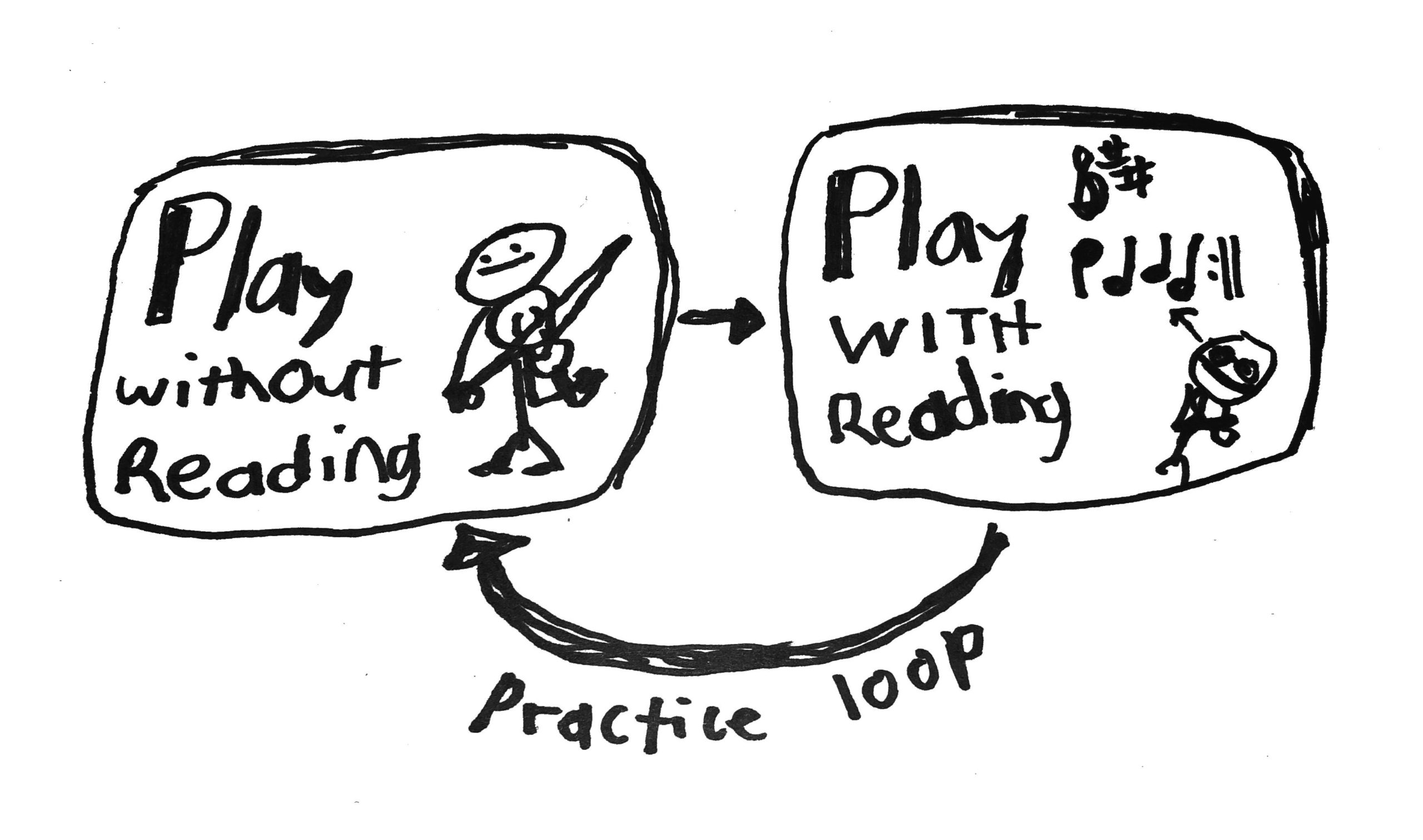 Learn to play 

Learn to read what you've already learned to play

Learn rules and theory once you're able to read
For example, you could practice your reading skills with Kerry Polka (A Part, First Quarter). Learn each part using the tabs and play-along track. Once you have it, then look at the sheet music snippet as you play.
Intervals
D0-0-1-1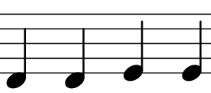 A1-1-D0-0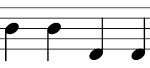 ⬇
First quarter: A1-D0-1-0-A1-D0-1-0

You will be able to read sheet music if you learn in small steps.
---
Note-Reading Strategies
Intuitive Note-Reading
Micro-practice
Finding patterns
Singing and audiation
Consistent daily practice
Tips
Mix note-reading in with the practice of other things (Interleaving)
Start by reading easy or familiar tunes
Learn from sheet music with audio that exactly matches
Use a pencil to mark up sheet music
Write what you read
Manage your emotions (doubt and frustration) by adopting a Growth Mindset

Learn to let go of reading and just play 
In this course, you'll learn how to use these strategies. You'll also practice note-reading with progressive exercises.
In addition to these specific note-reading exercises, you can use any of the LearningChunks™ to practice note-reading.
---
"Do I really even need to be able to read sheet music?" 
Short answer: It's not absolutely necessary. Some of the most gifted and influential musicians never learned to read….Tommy Jarrell, Robert Johnson and Mozart (on second thought, I think this guy could read a bit).
Learning to read can accelerate your learning. This is especially true if you can play the same tune for memory. The note-reading skill allows you to form better mental models of the tune. This will help you to remember it, see repeating patterns and make connections.
Note-Reading can improve your practice. As you'll learn in the course, if you cultivate the note-reading skill, it will allow you to more easily flag difficult parts. It will also allow you to add your own slur markings.
Learning to read music can open new doors. It will allow you to learn from books or sheet music downloaded from the internet. The note-reading skill can also open up new opportunities that you may enjoy: New tunes, new styles, and new experiences, like playing in bands or a community orchestra.  
---