How much time should I devote to learning a new tune and how much to reviewing what I already know?
John from South Charleston Ohio asked, "I try to practice an hour a day. How much of that time should I devote to learning a new tune and how much to reviewing what I already know? So much to do and so little time! Sometimes I get overwhelmed with everything."
---
Further learning and practice
An hour of practice a day is good!
There's no one formula that works for everyone.
Decide what your focus is…

Learning a new technique
Learning a new tune
Review
Review tunes connected with the same scale
Have a review practice session once a week
Have a whole week of review sessions after a year
A good basic routine is to divide your practice into three areas: Review/Technique/New tune.

I suggest starting with a few easy tunes so you "feel like a fiddler."
After you're warmed up, work on a challenging technique. Then switch to a new tune. End on a high note.
There's as many ways to practice as there are people. Some people like to have clearly defined blocks. Some like to ramble between tasks. Experiment with what works for you.
Interleaving

Rather than doing one thing for a big block of time, break it up and practice it a few times throughout a single session.
For instance, if you're learning and practicing vibrato, practice it for five minutes, then play a new tune, then play a scale, and then return to practicing vibrato.
You can also interleave practice sessions throughout a day. For example, practice for 20 minutes in the morning, then 20 minutes in the evening.
---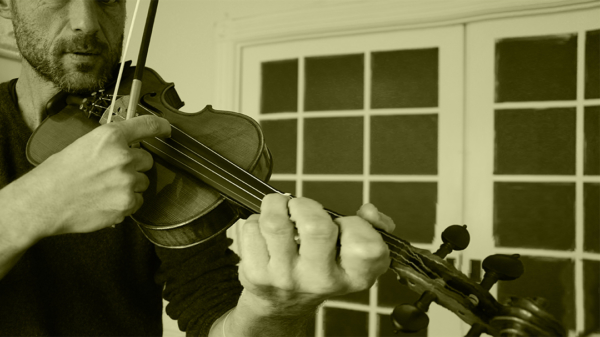 This micro-lesson is an excerpt from an office hours webinar I gave on June 17, 2020. View the entire live-stream with indexed questions here.
---
Are you ready to begin your fiddle journey? I'll send you some free lessons tailored to your current skill level.
Click here to become a FiddleHed!
---