Jerry Seinfeld is credited with a great productivity tip (though he claims to not remember talking about it). He felt that to be a great comedian, you had to write every day. His technique will be useful for you as you learn:
Buy a wall calendar and hang it on the wall where you practice.

Every day that you practice, put an X through the box with a red marker.

As your chain of Xs grows, say to yourself, "Don't break the chain".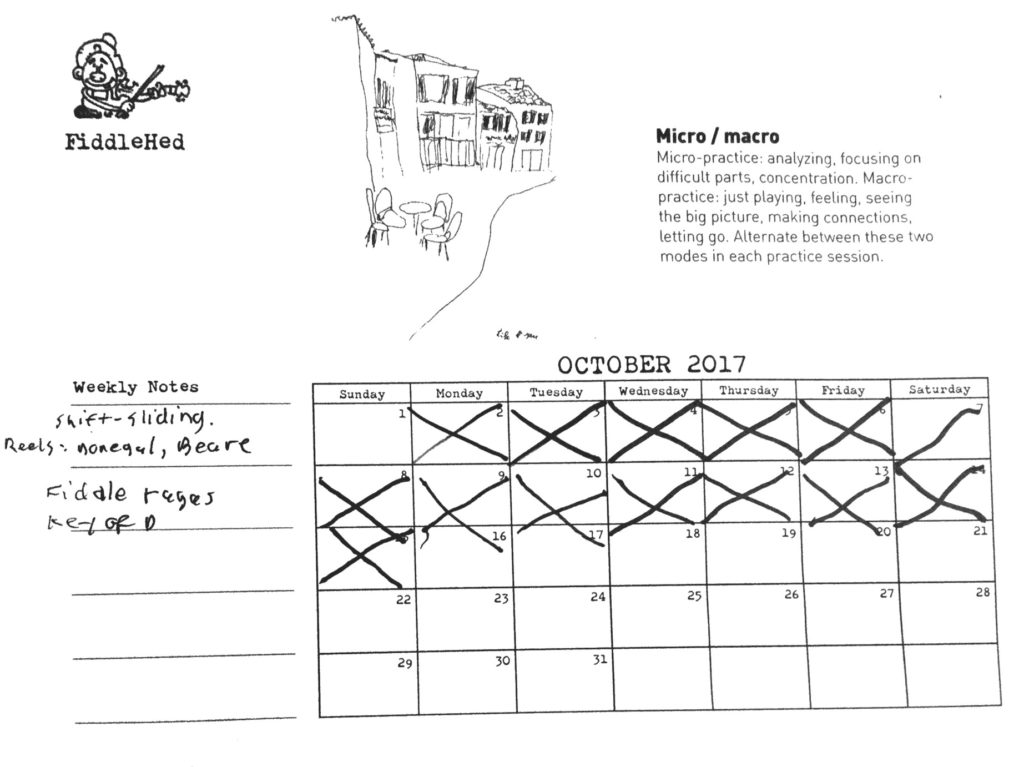 Go to the downloads page to get the latest practice calendar.
Seinfeld commented, "After a few days you'll have a chain. Just keep at it and the chain will grow longer every day. You'll like seeing that chain, especially when you get a few weeks under your belt. Your only job next is to not break the chain."
I love this. It's such a simple goal: Write every day. Play every day. Exercise every day. And the tracking system is beautifully minimal. Just make an X in a box. The chain is its own reward, better even than ice cream (I guess that's up for debate).  As that chain of Xs grows you will say "Yes! Yes! Yes!" It feels good once you get in the swing of practice.
Some students are more goal-driven. They get motivated by having a definite goal to work towards: Learning ten Irish reels. Recording an album. Performing in a show. In fact, if you are trying to become an expert performer in your field it's necessary to be setting concrete goals to work toward. If this sounds like you, I encourage you to set goals and create a series of small action steps to help you achieve that goal.
But the ultimate (and simplest) practice goal: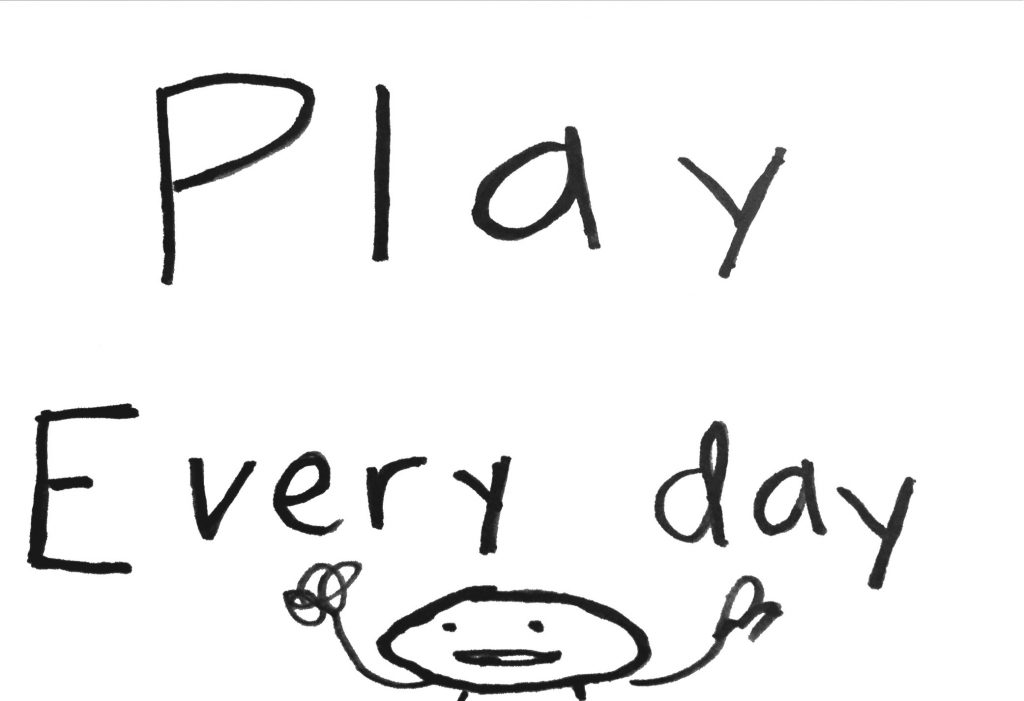 There are phone apps which accomplish the same thing as the practice wall calendar. I use one called Momentum: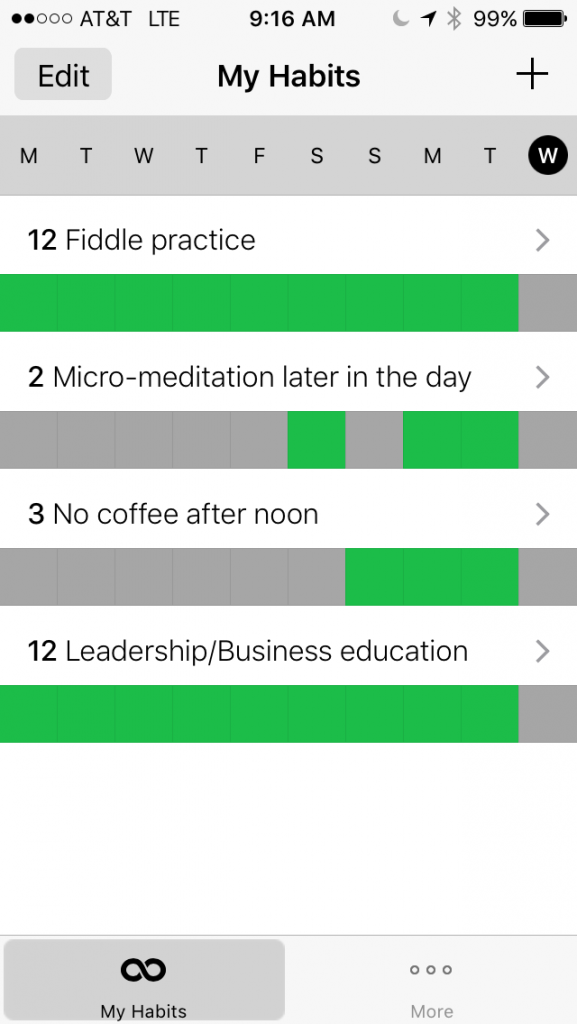 With this you can easily keep track of multiple good habits you are maintaining.
Don't feel like buying a wall calendar in the middle of the year? No problem! We made a special FiddleHed Practice Calendar for you. You'll find it in the first lesson of How To Practice Consistently.
Now go fiddle with it…
---
Lessons complete in Module 1.1: